Hotel Mumbai Trailer: Dev Patel, Anupam Kher's film celebrates Indian brave hearts who saved lives with their courage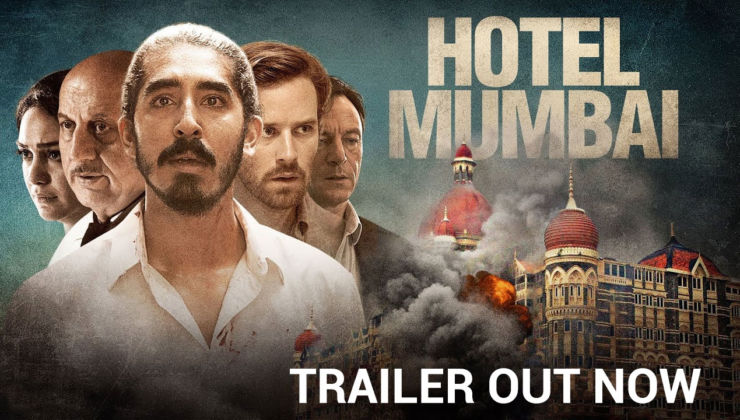 Image Source - Instagram
Hotel Mumbai, starring Dev Patel, Anupam Kher, Armie Hammer in key roles, is all set to hit the screens in India on November 29. The film has been released globally last year and has a good IMDB rating. Also, the film is available on online streaming platforms, which begs the question as to why release the film in India after such a long time of its international release. Anyways, the makers have finally released the trailer for the Indian audiences ahead of its release in India.
Directed by Anthony Maras, the film has been lauded for sensitively depicting the true story of the indomitable human spirit that prevailed during the brutal 26/11 terrorist attacks at the Taj Mahal Palace Hotel in Mumbai in 2008. Check out the trailer right here:
The film's thrilling trailer portrays the triumph of humanity. 72-hour siege, 1600 lives saved. An incredible true story of bravery, courage, and heroism, told from a never-seen-before lens. Meet India's heroes in the film. 'Hotel Mumbai' trailer celebrates the ordinary Indian brave hearts who saved lives with their courage.
However, the only shortcoming for the movie stands in its positioning. As a foreigner, you don't know the nitty gritties of what happened during the most dreaded incident at the Taj Mahal Palace. But as an Indian, you are fairly aware of everything that happened, brick by brick. You've already seen the story in various films and read about it in various books and millions of newspapers. So you are pretty much aware of the things that happened, and therefore for an Indian audience, the movie doesn't have that shock value which it has for the audiences in the western part of the world. Let's wait and watch whether the movie manages to put out a great box-office collection here in India.
Also Read: Anupam Kher plays celebrity chef in Hollywood flick based on 26/11 Mumbai terror attack