Indrajit Lankesh: What Pankaj Tripathi has done in 'Shakeela' will be a pleasant surprise for everyone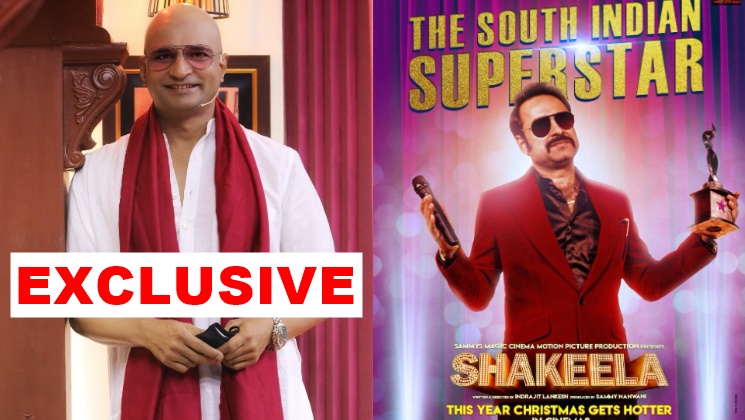 Image Source - Instagram
Richa Chadha starrer 'Shakeela' is all set to hit the silver screens this week. The film is based on the life of famous star Shakeela who predominantly starred in southern cinema.
Interestingly, 'Shakeela' also features the versatile actor Pankaj Tripathi who plays the of a south Indian superstar in it. In an exclusive interview with Bollywood Bubble, 'Shakeela's director Indrajit Lankesh opened up about how he finalised Pankaj for this biopic.
In the trailer of 'Shakeela', we see Pankaj as the south Indian superstar who has a significant role to play in Shakeela's success and downfall as a sex siren. Interestingly, this is the first time when Pankaj is playing an actor in his career.
Speaking about what made him sign Pankak for his film, filmmaker Indrajit Lankesh shared, "I am a big fan of Pankaj not just as a director but as an audience. When I saw 'Newton', I think he was the game-changer in it because he comes in the last scene with his wife and daughter and I clapped for that scene. And he does justice to all his characters be it any kind of role. Even if he has a couple of scenes, he is outstanding. So I was already his fan and when it came for this role of a superstar, Pankaj has never played such a role. Even to imagine Pankaj playing this role would have been difficult. And I am so happy that he is playing the superstar. In fact, he had told me, "I wanted to play a superstar in a film and I got this opportunity." So, I am just glad that we created this opportunity for him. He is such a fine actor and today he is a superstar in the OTT platform."
View this post on Instagram
The director went on to add, "Pankaj has taken the role of Salim to another level. What he has done in this film, the audience wouldn't have seen in any other film. It will be kind of a pleasant surprise for everyone. He is also looking very different, like very retro but at the same time stylish."
Well, that's Pankaj for you guys. He is simply effortless and amazing in anything that he does. Also starring Ester Noronha, Rajeev Pillai & Sheeva Rana, 'Shakeela' will hit the silver screens on December 25.
Also Read: Director Indrajit Lankesh opens up on why Richa Chadha's 'Shakeela' is strikingly different from 'The Dirty Picture'