Kangana Ranaut on Pulwama terror attack: Anyone who lectures about non-violence at this time should be slapped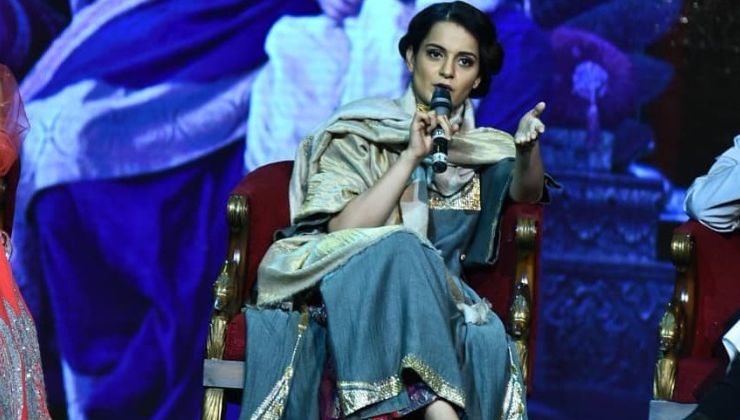 Image Source - Instagram
Post the horrifying terror attack in Pulwama, the entire nation is mourning the death of our CRPF jawans. Bollywood too has expressed their solidarity and condemned the ghastly attacks. Kangana Ranaut, who recently played the lead in historical biopic – 'Manikarnika: The Queen of Jhansi' has condemned the attacks as well.
However, unlike some celebs who suggest that things should be sorted with peace talks (instead of gearing up for retaliation), Kangana feels that its time to teach the terrorists a befitting lesson. Talking about how anyone who lectures about non-violence at this time should be beaten up, the actress told Pinkvilla, "Pakistan has not only violated our nation's security, they have also attacked our dignity by openly threatening and humiliating us. We need to take decisive actions or else our silence will be misunderstood for our cowardice."
She went on to add, "Bharat is bleeding today, killing of our sons is like a dagger in our gut, anyone who lectures about non-violence and peace at this time should be painted black, put on a donkey and slapped by everyone on the streets."
Post the Uri attacks that took place three years back, this has been the deadliest terror attacks that took place in Jammu and Kashmir and claimed the lives of around 40 soldiers of the CRPF. Prime Minister Narendra Modi has assured the entire nation that a befitting reply will be given to the terror group Jaish-E-Mohammed, which is responsible for this deadly attack.
Also Read: Kangana Ranaut postpones 'Manikarnika' success party after Pulwama attack