Kiara Advani opens up on the prep behind THIS vibrator scene in 'Lust Stories'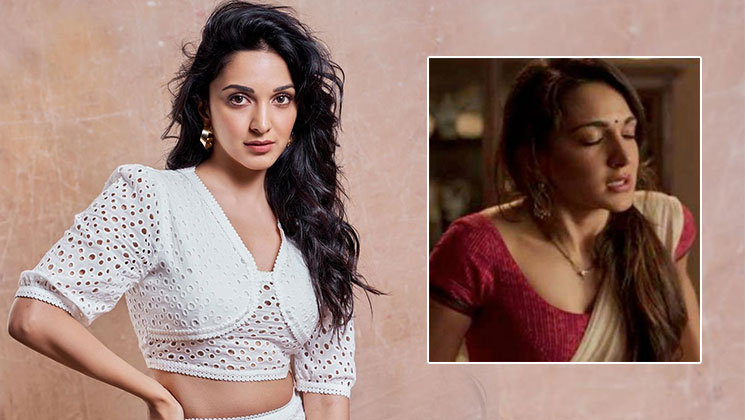 Image Source - Instagram
Kiara Advani made her Bollywood debut with 'Fugly' but it was her role in 'M.S. Dhoni: The Untold Story' that gave her the desired recognition. Last year, Kiara Advani appeared in one of the stories in the anthology 'Lust Stories'. And it was her masturbation scene in this film that grabbed many eyeballs and garnered appreciation as well.
Kiara recently revealed that she was very nervous before the shoot of that specific vibrator scene in 'Lust Stories' as she has never done anything like that in her career before.
Kiara, alongwith her 'Kabir Singh' co-star Shahid Kapoor, appeared on Colors Infinity's chat show 'BFFs With Vogue'. It was when host Neha Dhupia asked her about the 'climax' scene in 'Lust Stories' that the actress shared about what all she did in order to prepare for that role.
"Karan Johar showed me how to do everything, but that scene. He wanted me to be uninhibited. He made sure there was a very small unit on screen. He didn't want me to laugh. I was so nervous the night before, and I had actually googled how do people use a vibrator. I watched a couple of scenes from films like 'The ugly Truth', to see what it was all about," shared Kiara on the show.
Well, that's such an honest reply from the actress. Don't you guys agree?
That specific scene, later on, did become the talking point of Karan Johar's segment in 'Lust Stories'. In the film, Kiara played Vicky Kaushal's wife Megha. Though her husband was a loving man, unfortunately, Megha was not happy with their sexual life and that's why she ends up using a vibrator.
Kiara's upcoming film 'Kabir Singh' will hit the marquee on June 21. The film is a Hindi remake of hit Telugu flick 'Arjun Reddy' that released last year.
Also Read: 'Kabir Singh' song 'Kaise Hua': Shahid Kapoor is swooning over Kiara Advani's innocence