'KWK 6': Shahid Kapoor opens up on Ishaan and Janhvi's dating rumours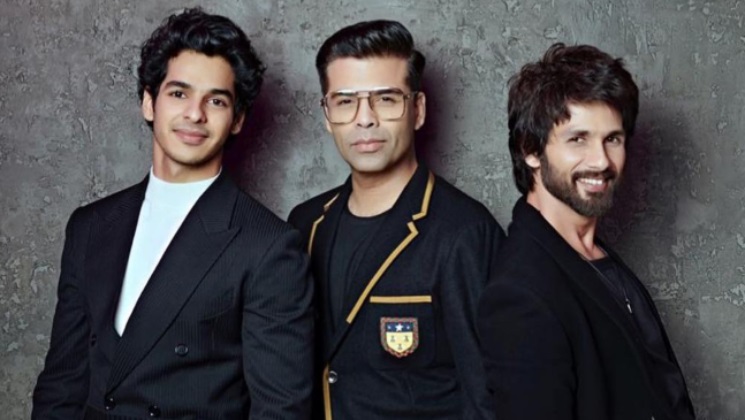 Image Source - Twitter
Karan Johar's chat show 'Koffee With Karan 6' has hosted a number of Bollywood siblings who have rocked the episodes with their candid confessions about each other. Yesterday, it was the turn of Shahid Kapoor and his younger brother Ishaan Khatter. The episode was all about the bromance between the Brothers who share a great equation with each other. They set a new benchmark with some interesting revelations.
Karan Johar asked Ishaan about his equation with Janhvi Kapoor after showing him a clip from Arjun and Janhvi's episode where Arjun says that Ishaan is constantly buzzing around Janhvi. But big brother Shahid stood in defense and reacted to the question.
Shahid said, "I don't know how often Arjun is around Janhvi to know how much Ishaan is buzzing around her. I wonder. Because I mean, are they around each other a lot? For him to have so much detail into your buzzing. Or is he assuming that?"
He further added, "Ishaan is buzzing around most people. So, it's not that as if, it's you know, Janhvi is not special like that. Okay? She should know this. Janhvi, he buzzes around a lot of people and it started many years ago with his mother and with me and now you're one of those people he buzzes around, so he's a buzzy guy."
Ishaan too added, "No, we're not dating. We hang out, go to the gym, eat food, watch movies and listen to South Indian music together."
It was truly a fun-filled episode with lots of emotions and fun banter.
Also Read: Koffee With Karan 6: Shahid Kapoor has THIS to say on relationship with Ranveer and Deepika