Nidhi Dutta, Vatsal Sheth, Alankrita Sahai laud IAF over attack against terror camps in Pakistan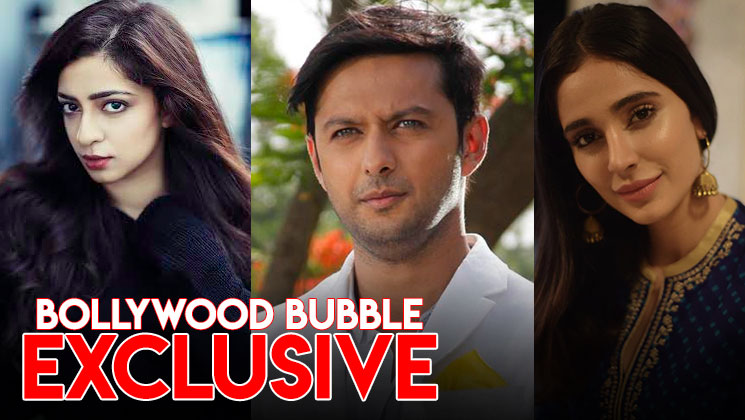 Image Source - Instagram
India has finally hit back and gave a befitting reply to Pakistan over Pulwama attack. Earlier, the Indian Air Force (IAF) carried out the attack against Pakistani terror base camps and neutralised terrorists. India on February 14 had lost 44 of its brave CRPF jawans and these air strikes has sent out a loud and clear message that if you hurt India, then it will retaliate it in grand style.
Many prominent Bollywood celebrities took to their social media handles and saluted the IAF and paid their respects to the armed forces.
Director JP Dutta's daughter Nidhi Dutta, in an exclusive chat with Bollywood Bubble said, "A nation does what it has to do to protect its sovereignty. We cannot let the tears of the martyrs families go in vain… we had to avenge their sacrifice and more than that, the boys that are standing at the border even today protecting us should feel and know that they have a country that stands by them. Pakistan has always been cold-blooded and no country should be supporting terrorism the way they do."
Actor Vatsal Sheth was also quite happy and told Bollywood Bubble, "Proud of the Indian Air Force… This is how terrorism should be handled…Just finish them."
'Namaste England' actress Alankrita Sahai said, "On this very day, if someone asks me hows the josh? It will be simple and straight ….high sir. Absolutely proud of the IAF pilots and our defence council for taking a stand and striking on terrorist camps on LOC."
Actor Ankur Bhatia saluted the armed forces and told Bollywood Bubble, "Proud of Indian Air Force for destroying terror camps. Thanks to the Bravehearts of our Army. Jai Hind."
Soundarya Sharma was also feeling patriotic and said, "SurgicalSrike2: When we hit, we hit hard! This is just a trailer. Careful! Beware!! Don't let us show you the complete. We are resilient but not weak. IndiaHitsBack."
Producer Anand Pandit said, "Today our forces have displayed unbelievable courage and given a befitting reply to the terror tactics employed by our enemies. I salute their valour. India has shown restraint for far too long. From now on, zero tolerance towards terror. Jai Hind."
Abhinay Deo says, "For the first time we have entered a phase where we as a country will not take terror lying down. A strike that has hit the heart of terror. I salute our forces and their unbelievable courage. Proud of their valour. Jai Hind."
'Mary Kom' director Omung Kumar says, "Proud of our forces. We have shown Pakistan that India will no longer tolerate it's diabolical designs and terror tactics. Zero tolerance towards terror. Jai Hind."
Hopefully, Pakistan also learns a lesson and once and for all, eliminates terrorism from its soil.
Also Read: Salman Khan reacts to India's Airstrike on terror camps in Pakistan; tweets "Jai Ho"