Patralekhaa lashes out at trolls on women's day; says, "It's my body, I'll wear what I like"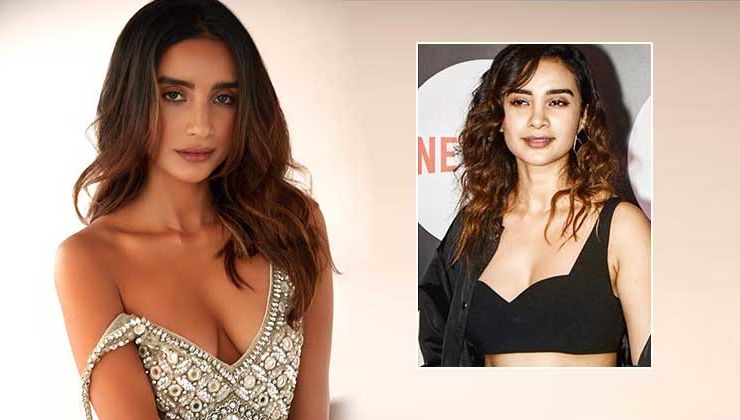 Image Source - Instagram
Patralekhaa is without a doubt one of the topmost actresses we have in today's time. Even though she is not even half the star that her boyfriend Rajkummar Rao is, she is indeed not the one to stay in his shadow. Patralekhaa from time to time makes sure to come up with some great projects, and in the meantime, she makes sure to keep her fans and followers updated about her day-to-day life via her Instagram account. Today, on women's day, the pretty lady decided to lash out at trolls who keep on troubling her from time to time.
Patralekhaa shared a picture from a recent Netflix event where she was spotted walking in sporting blue jeans, blacktop and an unbuttoned black jacket. She was looking good no doubt, however, she wasn't up to the mark of what trolls though her to dress like. Not someone to take it lying low, Patralekhaa decided to slam the hell out of these trolls. Have a look at her post:
Patralekhaa wrote, "I wore this outfit to a screening and got papped! A few fashion bloggers picked it up (Thank You for that) but I happened to read the comments section below and they were filled with negativity. I was a bit shocked about people spewing so much negativity and personal attack in their comments. WHY? It's my body I will wear what I like and what I want. If i look cheap,wannabe,this shape, that size etc, its really none of anyone's business. My body my armour! I will wear what I want to wear. #HappyWomens'day2020. Celebrating today and everyday. Strong today, Stronger tomorrow (sic)."
Wow! We must say very well written. Kudos to you Patralekhaa for coming out and slamming these shameless trolls. You go, girl!
Also Read: Sumona Chakravarti: Whether women wear bikinis or pants or sarees, it's none of your goddamn business