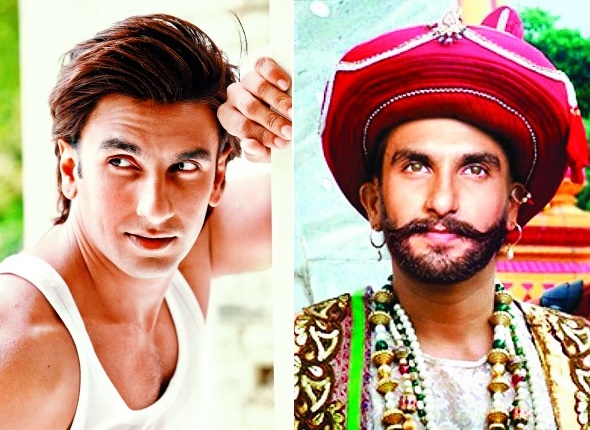 Bollywood brat Ranveer Singh, will be sen playing the role of Peshwa Baji Rao I in Sanjay Leela Bhansali's upcoming film 'Bajirao Mastani'. The actor has been given a complete makeover, to add authentication to his looks. The actor is sporting a bald look for the movie and along with it he will also have to don light cloured lenses for the role.
The reason behind Ranveer sporting coloured lenses are that the Maratha general Bajirao, was said to be a Hindu Kokanastha Chitpavan Brahmin and the sect is known for its fair-skin and light-colour eyes — brown or blue. When Manoj Joshi essayed the same for a television series, he too did the same.
eems like his physical makeover is complete, now it remains to be seen if Ranveer can bring the Maratha warrior to life with his acting skills. This film also features Priyanka Chopra and Deepika Padukone and will release on December 25 this year.
https://youtu.be/UJAO5el-TBI