RIP Aadesh Shrivastava : B-Town mourns 'talented' musician's death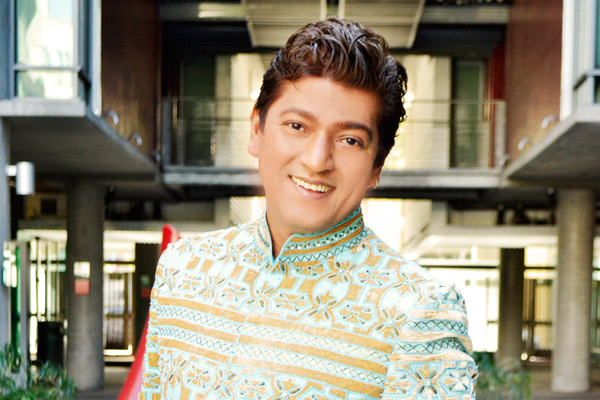 Bollywood celebrities like Lata Mangeshkar, Rishi Kapoor and Anupam Kher mourned the death of musician Aadesh Shrivastava on Saturday, calling it a great loss to the music industry.
Shrivastava's cancer relapsed for the third time and he was in a critical condition for over 40 days.
Known for his work in films like "Chalte Chalte", "Baabul", "Baghban", and "Raajneeti", the composer breathed his last a day after he turned 49.
B-Town took to Twitter to express their grief:
Lata Mangeshkar: I'm deeply saddened by the new of the death of musician Aadhesh Shrivastava ji. May his soul rest in peace
Rishi Kapoor: RIP Aadesh Shrivastava
Anupam Kher: I am so saddened to know about the demise of music director Aadesh Shrivastava. He was a wonderful person. Always smiling and always helpful. RIP
Satish Kaushik: Sad to hear about demise of Aadesh Shrivastava after battling with cancer… A great musician wonderful human being…RIP
Arijit Singh: This Janmastami is not Happy for Bollywood, because R.I.P. #AadeshShrivastav.
Priyanka Chopra: RIP #AadeshShrivastava too young…my condolences with the family
Farhan Akhtar: Saddened to hear of Aadesh's untimely demise…Deepest condolences to his family
Arjun Kapoor: Another life lost to a disease that eats you from within…RIP Aadesh Shrivastava
Sonu nigam: I remember how he sent me his picture from hospital when he had his relapse this time…Underneath was written, "Mere Chhota bhaai, love you". He was so full of life, I have yet to see another man who has his traits. My heart wrenches in grief for having lost a friend, a brother. Rip #AadeshShrivastava
Aftab Shivdasani: RIP Aadesh Shrivastava…A bundle of talent and a humble man…May his soul rest in peace…Sincere condolences to his family
Kailash Kher: Unfortunate that I am only reaching mumbai tonight, will not be able to attend last rituals of #aadeshshrivastava will be with family later
Madhur Bhandarkar: Deeply saddened to know about the untimely demise of @iamaadesh was one of our industry's most talented music
Madhuri Dixit Nene: The world has lost a very talented musician and beautiful soul. Aadesh Shrivastava RIP. Our condolences go out to his family. He will be missed
Ayushmann Khurrana: RIP Aadesh ji. #Gonetoosoon
Shekhar Kapur: Farewell my friend. Your soul took those dreams. Those beautiful melodies. Finished and unfinished. Your love for everyone. Farewell Aadesh
Sushmita Sen: A warrior who always hit the right note! Thank You for gracing our lives and filling it with warmth and amazing music! God speed #AadeshShrivastava
Vishal Dadlani: Saddened to hear of the untimely demise of Aadesh Shrivastava. Condolences to his family, and may they find the strength to bear this loss
Riteish Deshmukh: Sad…Very Sad News- RIP Aadesh Shrivastava – will always remember you for your music, big smile and a warm hug.
Mika Singh: Legendary, talented @adesh ji has sadly passed away…He was on bed from last 45 days fighting cancer..May god bless his soul. Rest in peace
Divya Dutta: Terribly sad! RIP Aadesh Shrivastav! Remember him wth always a warm smile on his face! God bless
Raftaar: RIP to the maestro @iamaadesh ji May god give strength to your family to bear with your loss.
Inputs by IANS