Salman Khan has breakfast with his love; watch video to find out who that lucky one is!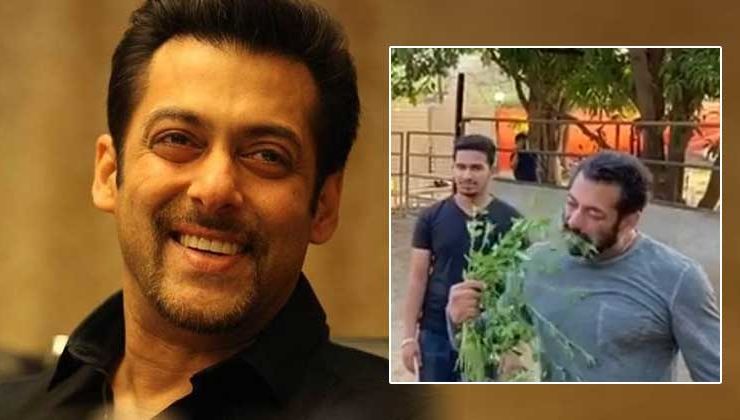 Image Source - Instagram
Coronavirus has been spreading like wildfire and due to this people have succumbed to self-quarantine. Bollywood actor Salman Khan has also not been able to return home and he is stuck at his Panvel farmhouse. But, looks like the actor has good company with whom he seems to enjoy breakfast.
Salman took to his Instagram earlier today to share a video from his time at his Panvel farmhouse. He seemed to have a great morning as he was with his love. Well, his 'love' is none other than Salman's horse as the 'Bharat' actor was seen feeding his horse at the stable. Salman seemed to munch on the horse's breakfast as well. The caption read, "Breakfast with my love…(sic)"
Check out the video below:
It is no secret that Salman is a big lover of animals and this video is proof of it.
It has been almost three weeks since Salman has been stuck at the Panvel farmhouse away from home as he had said in an earlier video that he is scared and has not seen his father as well. In the video, Salman said, "I haven't seen my father for three weeks, Nirvaan hasn't seen his father for three weeks. We are scared and we are saying it with full bravery." He also told his fans to stay indoors and be brave enough to be scared and thereby avoid contact at all cost.
Till then you guys stay tuned to this space for more interesting updates, news and gossip.
Also Read: Salman Khan thanks Masjid and Qabrastan for staying shut during Shab-e-Barat amidst Coronavirus lockdown