Salman Khan has THIS to say on reuniting with Sanjay Leela Bhansali in 'Inshallah'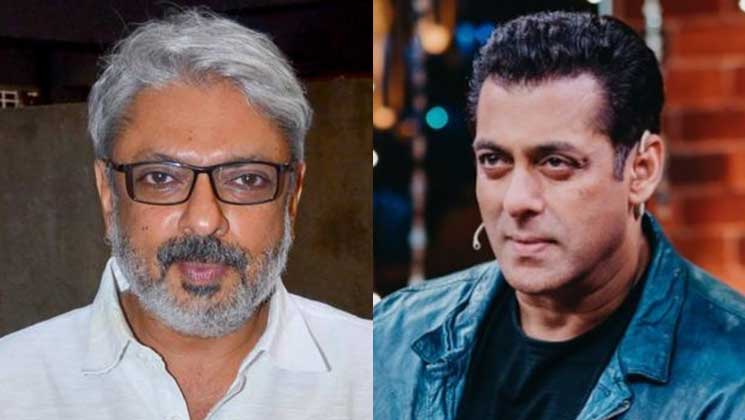 Bollywood superstar Salman Khan is one of the most commercially successful actors in the industry currently. The 'Dabangg' actor has completed 30 years in the industry and is still going strong. Salman is currently busy promoting 'Bharat'. The 53-year-old actor is also reuniting with Sanjay Leela Bhansali in 'Inshallah' after a very long time. The film also features Alia Bhatt in a leading role.
Salman Khan, while promoting 'Bharat', was asked about Bhansali's project and he said, "Inshallah, 'Inshallah' will start soon. It will be fun and there will be lots of fights. Because Sanjay and me have that bond."
Alia Bhatt will also be starring in 'Inshallah'.
While not much is known about 'Inshallah', but recently, there were reports that Sanjay Leela Bhansali has been scouting for locations in Rishikesh, Haridwar​​, Uttarkashi and Varanasi. SLB is known for doing extensive research and leaves no stone unturned in terms of preparation. Bhansali's last directorial film was Deepika Padukone and Ranveer Singh starrer 'Padmaavat'.
Coming back to 'Bharat', it also stars Katrina Kaif, Disha Patani, Jackie Shroff and Sunil Grover in lead roles. The film will see Salman through five different phases and it is being directed by Ali Abbas Zafar. 'Bharat' is hitting the screens on the pious occasion of Eid i.e. June 5.
Stay tuned to Bollywood Bubble for all the latest news and updates.
Also Read: Katrina Kaif on Salman Khan's banter: I am not a silent lamb and give it back when I have to