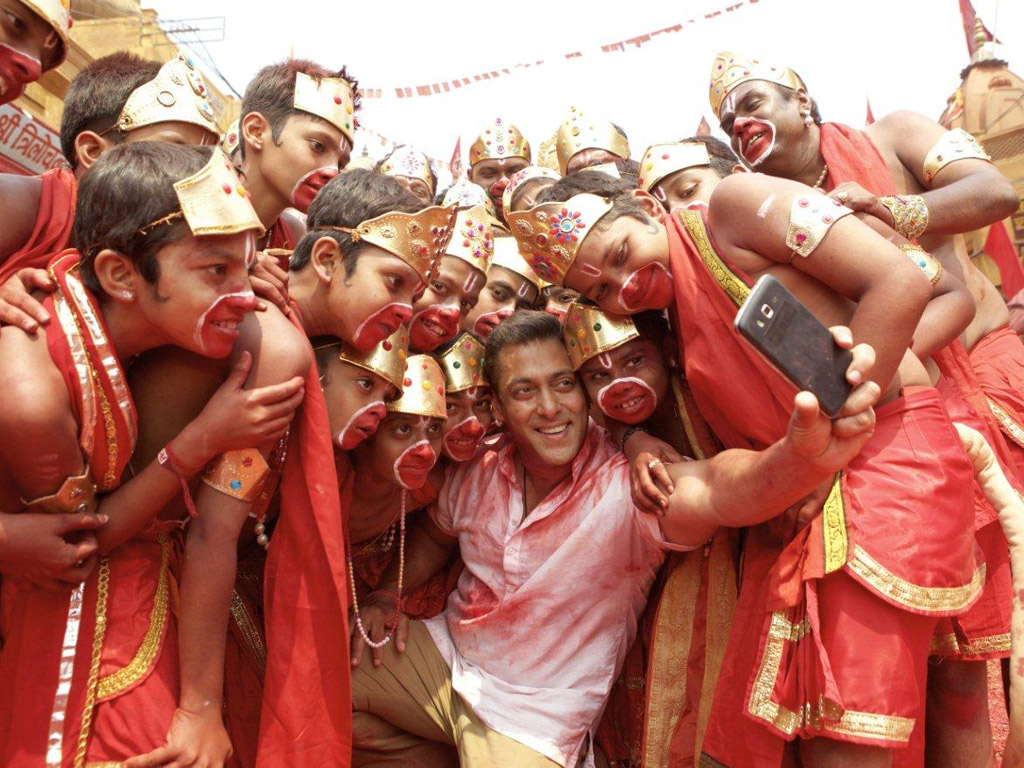 Bollywood superstar Salman Khan's upcoming film 'Bajrangi Bhaijaan' is all set to release this Eid. The Khan's fans are eagerly awaiting the Eid release, now we have some good news and some bad news for Salman Khan fans. It has been heard that 'Bajrangi Bhaijaan' has been passed by the Censor Board Of Film Certification with a 'UA' certificate.
The bad news being that, 'Bajrangi Bhaijaan' was most eagerly awaited by Salman Khan's younger fans. But now with the movie being passed with a 'UA' certificate by the CBFC, it means that the Dabangg Khan's younger lot of fans can only see it when accompanied by an adult. Apparently the makers of 'Bajrangi Bhaijaan' had hoped for a 'U' certificate, as a very large part of Salman's fan-following constitutes kids.
The good news is that very little cuts were ordered by the CBFC. Kabir Khan feared that due to the Indo Pakistan comments in the film the CBFC might find some of them objectionable. Sources says, "the Examining Comment "loved" the Indo-Pak peace message. They found nothing objectionable in the comments on relations between the two countries. In fact, the film has a lovely message about friendship between the two countries with Salman Khan playing a peace ambassador."
Salman Khan and Kareena Kapoor starrer 'Bajrangi Bhaijaan' releases this Eid.