Shahid Kapoor and Kangana Ranaut's 'VEGGIE' bonding on the sets of 'Rangoon'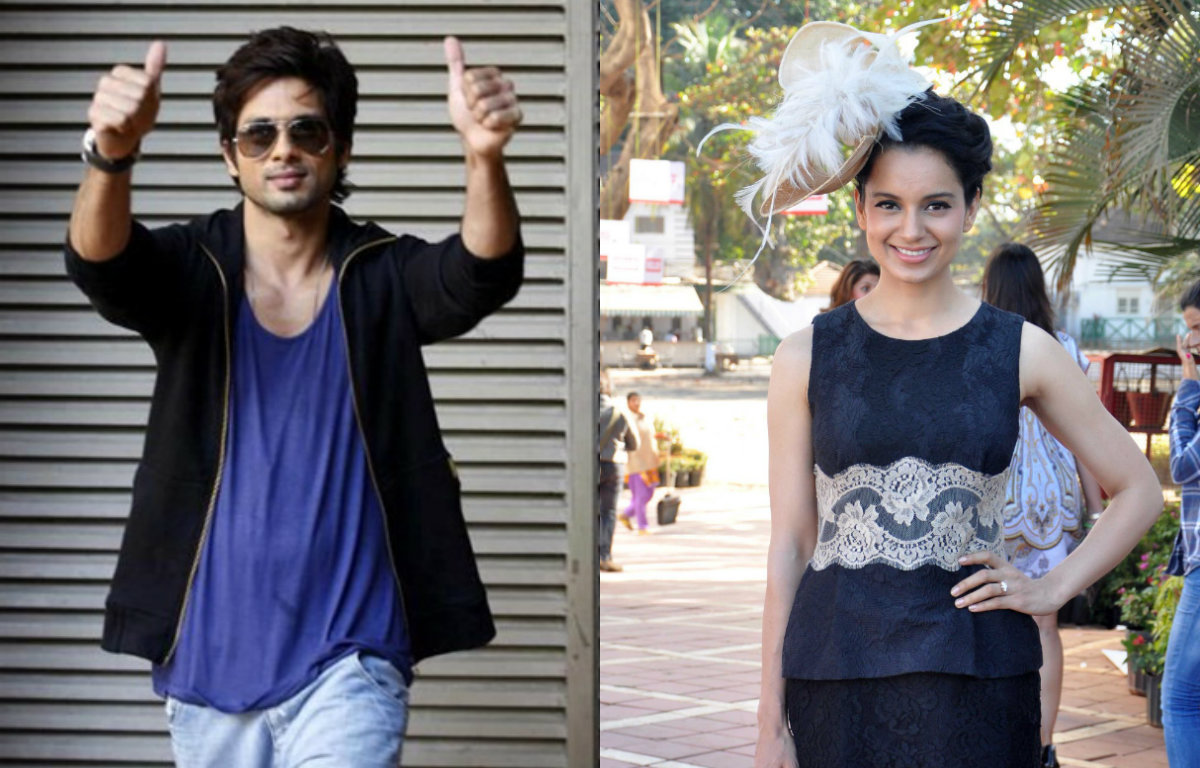 For the first time ever, Kangana Ranaut and Shahid Kapoor will show off their acting prowess together in Vishal Bharadwaj's 'Rangoon.' Both the stars are leaving no stone unturned to make this film a memorable one.Getting into the shoes of the character Shahid has opted for a moustache look whereas Kangana is stunning in her short mane. Well, another similarity between the stars apart from being hard-working actors is that both of them are vegetarians. This 'Shudh-Shakahari' nature of Shahid and Kangana was also the reason of their bonding on the says of 'Rangoon.'
According to the recent reports, Shahid and Kangana's first heart-to-heart conversation was that when the two revealed that both of them are vegetarians. As we know, both of them are working together for the first time so till now they shared only 'Hi-Hello' kind relationship. It was only after a scene wherein the two had to eat whatever was available to them that the ice between the two broke with a conversation over food. A source revealed, "In a conversation about food during a sequence where both have to eat whatever is available to them, Kangana said, 'I hope the food is vegetarian' to which a Shahid asked her if she was one. She admitted she had been vegetarian for the last couple of years and had really calmed down since then, apart from losing weight. They even discussed vegetarian meals that give strength and exchanged other food conversations."
So conscious these two are about food, we must say! Food is always a good option to strike a conversation.
'Rangoon' directed by Vishal Bharadwaj will also star Saif Ali Khan along with Shahid and Kangana. The film which is a period drame apparently is a love story based in the era of World War II. It will release on October 14, 2016.
Also Read: SHAHID KAPOOR LEARNS JAPANESE FOR HIS NEXT!