'Sonchiriya': Sushant Singh Rajput, Bhumi Pednekar to meet real daakus of Chambal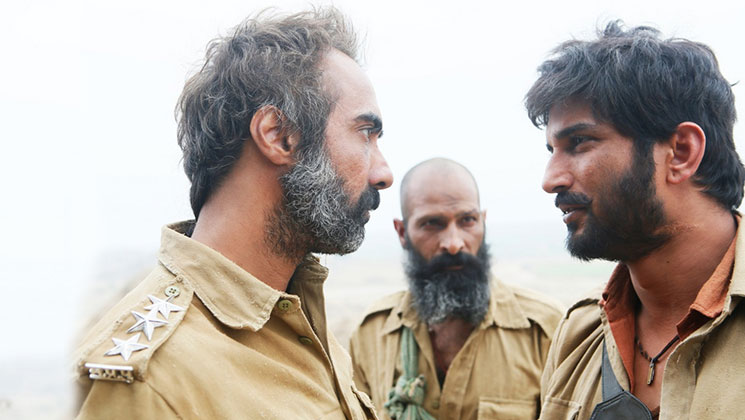 Image Source - Instagram
Leaving no stone unturned in the promotions, the makers of 'Sonchiriya' have opted for a never before strategy as the cast who essay the rustic and ruthless daakus on the screen will meet the real daakus of Chambal.
Inching closer to release, the makers are promoting the film in full swing. After intriguing the audience with sneak peeks into the film, the team of 'Sonchiriya' will now visit Chambal to meet the real Daakus ahead of the release of the flick. Sushant Singh Rajput, Bhumi Pednekar, Ranvir Shorey and Abhishek Chaubey will be heading soon to Kanpur to meet some of the real dacoits.
'Sonchiriya' promises to be a power packed action film giving a glimpse of the glorious years of dacoits in central India. The movie is shot in the valleys of Madhya Pradesh. Inspired by real-life stories and shot in real locations, 'Sonchiriya' has been making the right noise generating anticipation amongst the audience. Also starring Manoj Bajpayee and Ashutosh Rana in lead roles, 'Sonchiriya' presents a tale set in the years of dacoits.
Recently the film was in legal trouble as it has been slammed with a legal notice by a Gwalior-based NGO.
Directed by Abhishek Chaubey, who has earlier presented 'Udta Punjab', 'Ishqiya' and 'Dedh Ishqiya', 'Sonchiriya' presents a rooted tale set in Chambal. The movie is slated to release on March 1.
Also Read: 'Sonchiriya': Sushant Singh, Bhumi Pednekar starrer lands in legal trouble – deets inside