Spotted: Sohail Khan and his son caught in action at the airport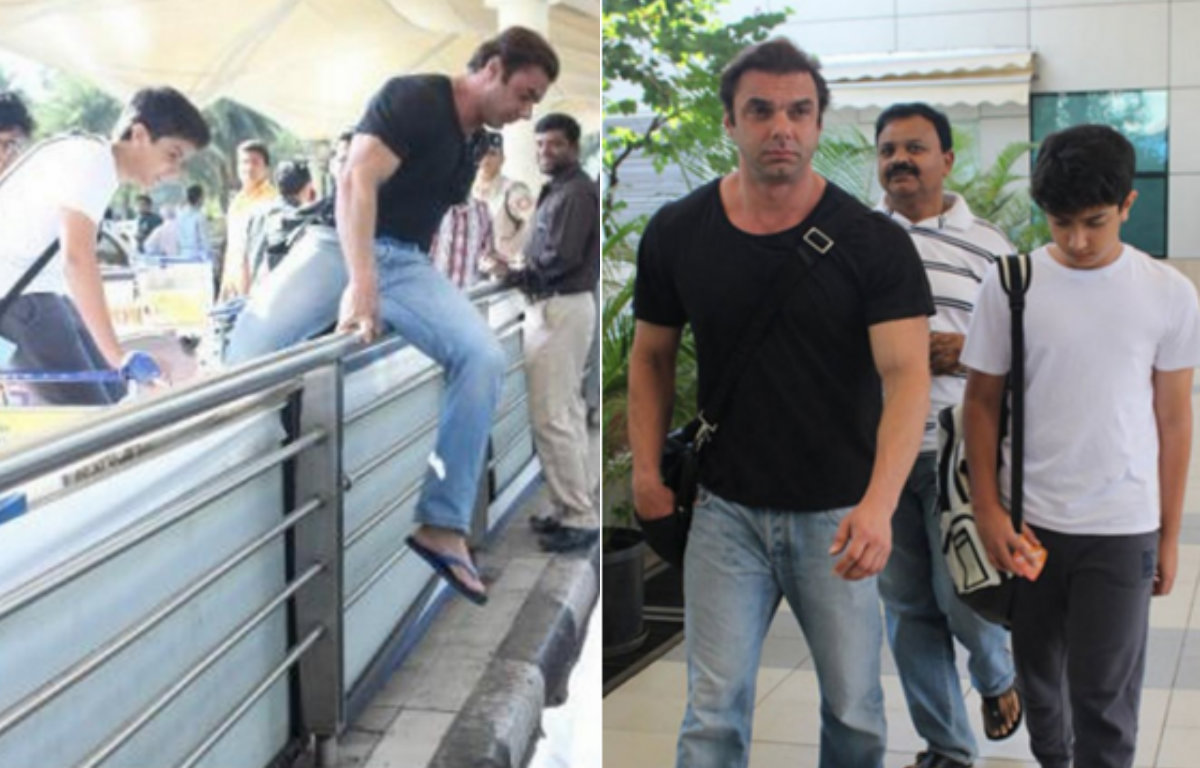 Come what may, no one can be spared from the lenses of the paparazzi and here's the example. Sohail Khan and his son tried to evade from the camera glare at the airport by jumping off the railing but, this acts of their got captured in the cameras of the shutterbugs out there.
Dressed in casuals Sohail and his son Nirvaan were spotted at the airport but, as soon as the two realized that there are cameras here, the two tried to avoid getting captured by the media. Sohail then taught his son the coolest way to avoid the unwanted attention coming their way and it was to take a short cut to reach their car by jumping off a railing. Well, this daredevil stunt of their's didn't go unnoticed and the two were captured by the shutterbugs.
Take a look.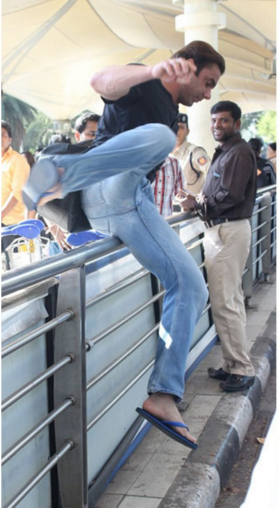 Lol! A good try Sohail but it's not easy to get rid of the paparazzi.
Also Read: SALMAN KHAN MIFFED WITH HUMA QURESHI FOR HER ALLEGED AFFAIR WITH SOHAIL KHAN