Tanushree Dutta lashes out at Nana Patekar again; claims Naam Foundation's defamation suit is just to harass her further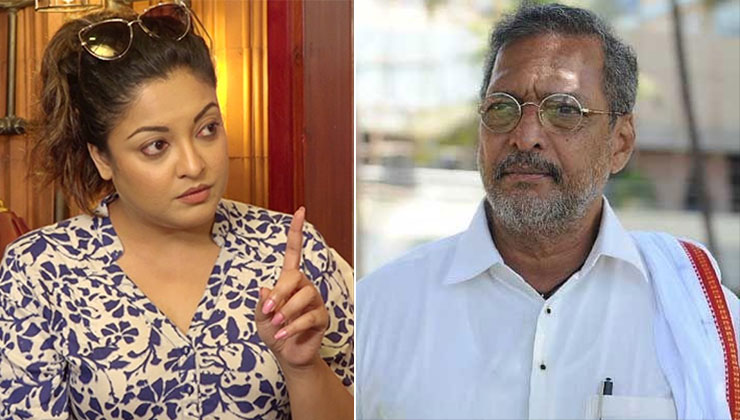 Image Source - Instagram
Tanushree Dutta has once again given an open letter against the recent happenings between her and Nana Patekar. The pretty lady has sent forth the statement via her PR agency, which tells all that's going on between the two actors. We reproduce the same as it is. Have a look:
ATTENTION JUSTICE SYSTEM OF INDIA.
Nana Patekar is up to his bullying and harassment tactics again by using Naam Foundation to put a defamation suit in high court to harass me further. As an Indian citizen, I am well within my constitutional right and freedom of speech to ask questions on the working of this so-called NGO and how much funds they are collecting in the name of charity for drought-hit Indian farmers and where the money is being spent.
Naam foundation is collecting a minimum of 80 lacs rupees per day since 2015 according to several media reports so where did all that money go? and why are farmers in Maharastra still committing suicide in such large numbers? Asking this simple question cannot be grounds for a defamation lawsuit. So it's a completely false case!
Asking relevant questions does NOT qualify as defamation. Where is the justice if a well-meaning citizen of India and activist (me) is dragged to court to settle personal scores and vendetta for just asking pertinent questions concerning human rights?
These are tax payer's money being spent on NGO's, so everyone in India has the right to ask questions (under freedom of speech clause in Article (19) A of the constitution of India) about Naam Foundation or any NGO for that matter.
What ground is there for defamation? This defamation case in court is a personal vicious revenge vendetta and bullying by Nana Patekar. He is making a mockery of the high court and justice system by targeting me for my ongoing sexual harassment case against him. This is a blatant misuse of law and contempt of court by Nana Patekar and his legal team and should be noted seriously.
We will be putting a formal legal petition for a detailed CBI investigation on Naam Foundation from the beginning of their operation in 2015, into all their bank accounts, funds collected, funds spent, projects announced vs projects completed, farmers bank accounts investigation since 2015 to see how much money the farmers actually received or not, real tangible proofs of charitable work corresponding to the funds collected since 2015 amounting to thousands of Crores. We will also urge the CBI to probe into all the personal accounts of all the members associated with Naam foundation to give penny by penny account of every rupee that they have collected under Naam foundation and its associates. Defamation huh? This defamation case can only progress if there is a detailed CBI investigation of the Naam Foundation and their alleged activities. I will make sure this Naam Foundation is laid bare and torn apart by investigative agencies. Defamation? No investigation will be now by media, CBI as well as the Income-tax department of India.
You cannot win because you are on the wrong side of history, wrong side of humanity and on the wrong side of God himself. I will make your destruction an example for all bullies in India and the world. You messed with the wrong person, I will show you and everyone else who I am and what I'm capable of. Surrender and repent. Times up!
-Tanushree Dutta
Also Read: Nana Patekar's NGO files Rs 25 crore defamation suit against Tanushree Dutta