There is absolutely no problem between Priyanka Chopra and Meghan Markle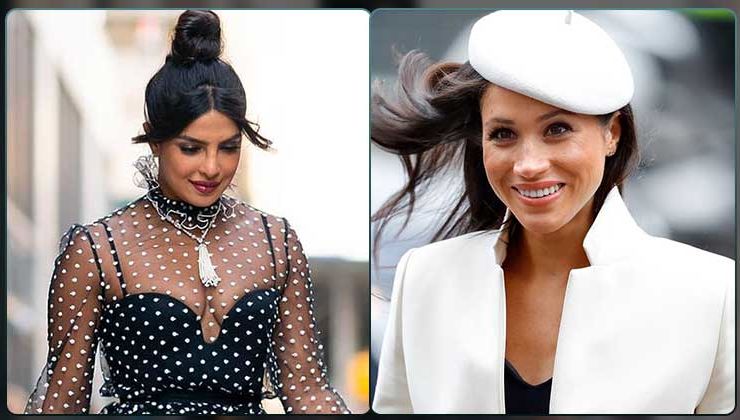 Image Source - Instagram
Recently, there were rumours that all was not hunky dory between Priyanka Chopra and Meghan Markle. A report in Page Six claimed that their friendship was over, unless Markle apologized.
Thankfully, the reports have been quashed and according to a source close to E!News, their friendship is far from finished. "All the rumours that Priyanka and Meghan aren't friends anymore are totally not true. Priyanka and Meghan are still very close friends and they talk frequently. Just because Priyanka didn't go to the shower, or that Meghan couldn't come to her weddings, doesn't mean anything about their friendship. Meghan confides in Priyanka about the adjustments she has to make with being a royal," the source told E!News.
Well now, we hope that rumour mongers shut their mouth and let the two great female icons enjoy their relationship.
Recently, in a show called 'Watch What Happens Live!', Priyanka herself rubbished these rumours. During the show, a fan asked PeeCee, "Priyanka, are the rumors true that you were upset that Meghan Markle skipped your wedding to Nick Jonas?"
PeeCee replied, "Oh My God. No it's not true."
Here's the video:
On the work front, Priyanka Chopra will be seen in Shonali Bose's 'The Sky Is Pink'. The film also stars Farhan Akhtar and Zaira Wasim in pivotal roles.
For more such updates, you guys stay tuned to Bollywood Bubble.
Also read: All is not well between BFFs Priyanka Chopra and Meghan Markle?