Urmila Matondkar lashes out at PM Narendra Modi over his biopic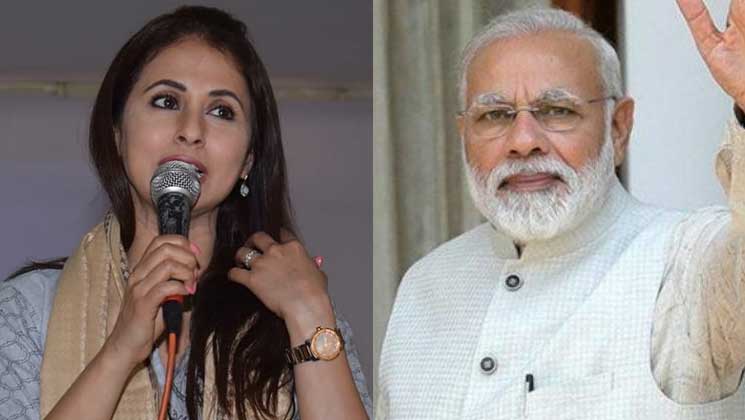 Image Source - Instagram
India's election season is in full swing and we have already completed the first two phases. The current Lok Sabha elections will be finishing on May 19 and the results will be declared on May 23. Now, actress and Congress candidate Urmila Matondkar has hit out at PM Narendra Modi over his biopic. As we all know, Vivek Oberoi starrer 'PM Narendra Modi' has been involved in a lot of controversies.
Urmila Matondkar was present at the Marathi Patrakar Sangh, where the actress took a dig on the Modi biopic and called it a joke as the PM has failed to fulfill promises.
The Congress party's candidate said, "The biopic made on his (PM) life is nothing but a joke as the PM, who claims to have a 56-inch-chest, has miserably failed to deliver anything. The movie made on his life is a joke on the democracy, poverty, and diversity of India, which has been damaged." The actress had a firm opinion and she further added, "Rather, a comedy film should be made on him and unfulfilled promises."
Urmila Matondkar is contesting for the Mumbai-North division with a Congress ticket. The actress has clearly shown that she is not going to be a just a star campaigner but will also be raising relevant issues.
Meanwhile, 'PM Narendra Modi's release has been suspended by the Election Commission of India (ECI). And the matter is in the Supreme Court.
Stay tuned to Bollywood Bubble for all the latest news and updates.
Also Read: Payal Rohatgi blasts Urmila Matondkar; says,"She's spreading hate against Hindus"