Vinta Nanda on Ajay Devgn working with Alok Nath: Don't think he's in any position to take a stand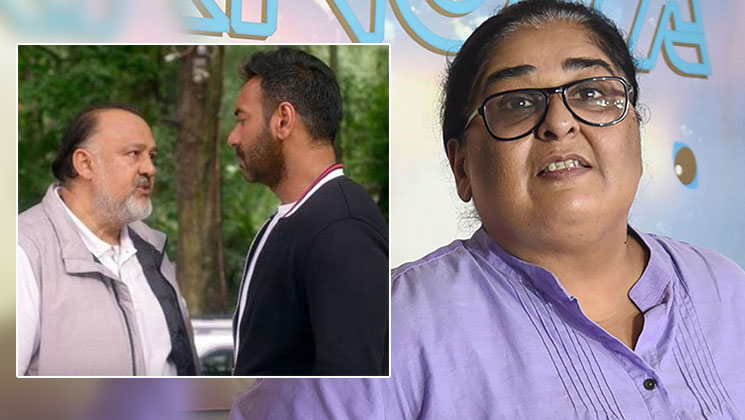 Image Source - YouTube, The Week
#MeToo movement brought to light names of many alleged offenders from the Bollywood industry including the name of veteran actor Alok Nath. Writer-director Vinta Nanda had accused him of rape. Now Alok Nath will be seen in Ajay Devgn starrer 'De De Pyaar De' to which Vinta has expressed her disappointment.
Vinta told Mid-Day that she doesn't expect anything from Ajay Devgn as she thinks that he is not in a position to take a stand.
Vinta told the daily, "The money riding on the project is the only Dharma for them. When it comes to the box office, nobody (in the industry) follows any other religion. There is no right or wrong. Their politics and ideologies go for a toss. Their reluctance to take action is the giveaway (of their intentions)".
Adding to it she said, "The audience is the only agency that can reject the film. If it doesn't, then it goes to show how regressive we are as a society." Also, she said that she is optimistic about the young generation.
Earlier when there was news that Alok Nath is going to play the role of a judge in the film '#Mainbhi', Vinta reacted to it calling it 'irrelevant'.
It is really shocking for us that Ajay Devgn who backed the moment last year will be seen working with Me Too accused Alok Nath. In fact at the trailer launch event of 'De De Pyaar De', when he was questioned on working with Mr. Nath, he said, "This is not the right place to talk about it. And the movie was completed prior to it."
Also Read: Ajay Devgn faces backlash on social media for working with Alok Nath in 'De De Pyaar De'