WATCH: Virat Kohli's dance steps will give Anushka Sharma a run for the money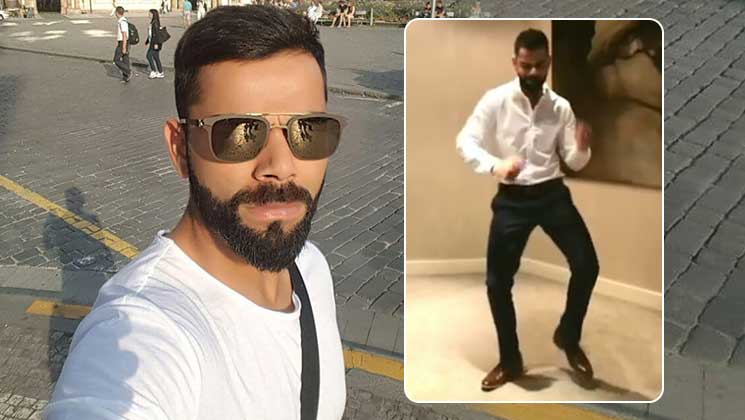 Image Source - Instagram
Virat Kohli is currently prepping for the ICC World Cup 2019 which is set to begin next month. With India looking great in all departments, the men in blue are strong favourites to lift the title.
Now, Virat Kohli shared a video on his Instagram page where he is seen grooving. His moves are so good, you'd think that they would give wifey Anushka Sharma a run for her money.  Take a look at it here:
Hahaha, isn't Virat a great dancer? Do let us know your views.
In an interview on Breakfast With Champions, Virat said, "I've learnt a lot, become more sensible in the last 4 years all because of her. She's taught me how to be more patient and taught me how to utilise the position you are in to the fullest."
"Luckily, I have never tried to change myself over the years. But the flip has been because of her. That period in England in 2014. Anushka was there in my life, she understood what I was going through, so she kept me motivated," the Indian captain added.
We wish Virat and Anushka a blissful life ahead. We hope that they go from strength to strength in the coming years.
For more such updates, you guys stay tuned to Bollywood Bubble.
Also read: Virat Kohli reveals his secret behind successful married life with Anushka Sharma