When Abhishek Bachchan and Aishwarya Rai slayed Oprah Winfrey by giving a savage reply about living with parents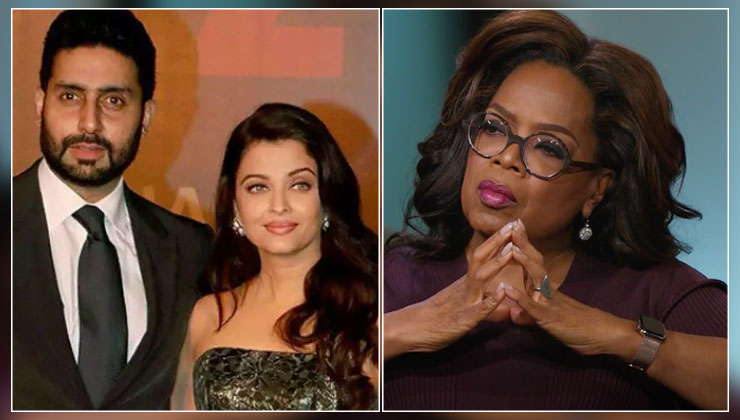 Image Source - Instagram
Amitabh Bachchan and wifey Jaya Bachchan are the epitome of class and witty humour. Their son Abhishek has clearly inherited that as he has been winning the internet with his witty replies. Abhishek and Aishwarya Rai are one of the most loved couples in Bollywood. They make an excellent duo together and they had given proof of that when they appeared on Oprah Winfrey's show a few years ago.
During the interview in 2009, Oprah Winfrey went on to ask Abhishek Bachchan and Aishwarya Rai Bachchan about how their experience is in living with parents. Oprah asks "How does that work?", to which Aishwarya and Abhishek both have smug smiles. Ash tells Abhishek to answer, he asked Oprah, "Do you live with your family?" Replying to that, Oprah says, "No," to which the actor said, "How does that work?" That just won Abhishek a loud applause in the room.
Aishwarya added, "It's normal, it's natural to us. It's absolutely natural to us." During the interview, Abhishek also added to that saying how his father Amitabh Bachchan and wife Jaya Bachchan also lived with their parents after they got married and shared how it's all-natural.
Check out the video below:
Also Read: Aishwarya Rai looks ecstatic to see daughter Aaradhya Bachchan dance happily – watch video