The time when Rishi Kapoor asked Shashi Tharoor's caste, in school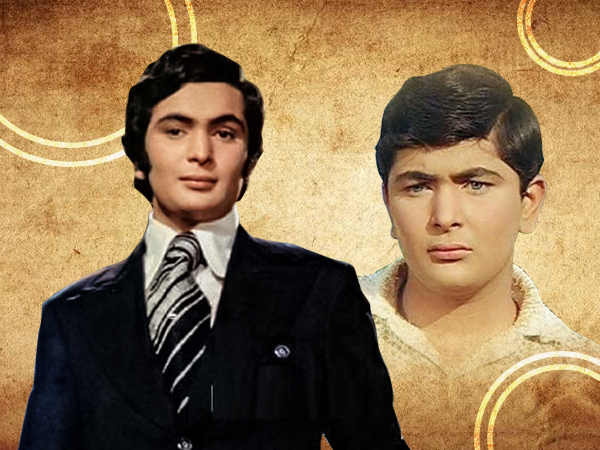 Veteran actor Rishi Kapoor is by far known to be one of the few celebs in Bollywood who speak their mind on all issues and current affairs. Many know that Twitter is where the actor reacts and interacts on almost everything that is going around, whether in Bollywood or not. He cuts the slack and puts forward his point of view, honestly. Recently, we stumbled up on an blog, where we came to know of a childhood incident of the gutsy Kapoor. But, we were in for a rude shock. The reason being, that the blog stated that Rishi Kapoor had stopped talking to a boy during his school days when he thought that the boy was not a Brahmin. Shocking, isn't it?
Yes! That's true, the veteran actor had stopped talking to his schoolmate who was none other than Member of Parliament, politician, and eminent writer and columnist, Shashi Tharoor. The author-politician had written a blog titled 'Why Caste Won't Disappear From India'. It was in this when he had recalled and shared this childhood incident with Rishi Kapoor who was his senior in the school. In fact, this incident with Rishi Kapoor was the first time when Shashi Tharoor got a taste of how 'important' caste was, apparently. (Also Read: Did you know? Salim Khan once threatened to destroy Rishi Kapoor's career)
Tharoor writes, "I still remember my own discovery of caste. I was a ten-year-old representing the 6th standard in an inter-class theatrical event at which the 8th standard's sketch featured Chintu (Rishi) Kapoor, younger son of the matinee idol and producer Raj Kapoor, later to become a successful screen heartthrob in his own right. I had acted, elocuted a humorous poem and MCed my class's efforts to generous applause, and the younger Kapoor was either intrigued or disconcerted, for he sought me out the next morning at school."
""Tharoor," he asked me at the head of the steps near the toilet, "what caste are you?" I (Shashi Tharoor) blinked my nervousness at the Great Man. "I – – I don't know," I stammered. My father, who never mentioned anyone's religion, let Alone caste, had not bothered to enlighten me on such matters. "You don't know?", little Rishi Kapoor demanded in astonishment. "What do you mean, you don't know? Everybody knows their own caste." I shamefacedly confessed I didn't. "You mean you're not a Brahmin or something?","
"I couldn't even avow I was a something. Chintu Kapoor never spoke to me again in school. But I went home that evening and extracted an explanation from my parents, whose eclectic liberality had left me in such ignorance. They told me, in simplified terms, about the Nairs; and so it is to Rishi Kapoor, celluloid hero of the future, that I owe my first lesson about my genealogical past."
Despicable, isn't it? In a country where caste-based issues are a huge problem, if a kid from such an influential family comes up with such a question, it is kind of sad. We hope Rishi ji grew out of it.