Nawazuddin Siddiqui talks about his experience while doing 'Thackeray'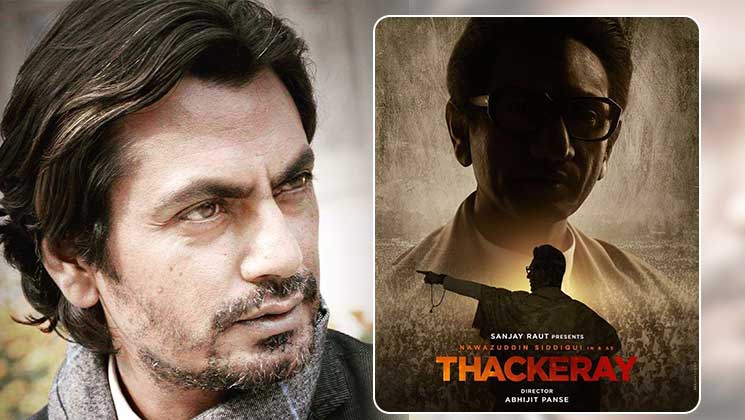 Image Source - Instagram
Bollywood actor Nawazuddin Siddiqui comes across as a very intense and serious person. The 'Manto' actor leaves nothing to chance and is always giving 100% for all his roles. Now, Nawaz is awaiting the release of 'Thackeray', which is a biopic on the life and times of Shiv Sena supremo and founder late Bal Thackeray.
In an exclusive chat with Bollywood Bubble, Nawazuddin Siddiqui spoke on a range of issues and described challenges faced by him during the shoot. Nawaz had this to say when he was offered the film. He said, "Sanjay Raut (also the producer and Shiv Sena Rajya Sabha MP) once dialed my number and gave me an appointment to meet him. Initially, I was nervous, when I met him. And he ( Sanjay Raut) said that I'm going to do the role of Thackray. At that very moment, I couldn't express my joy to Mr. Raut. But I had the sense of getting a big opportunity and responsibility. And I was extremely happy about it."
The 'Sacred Games' actor also talked about his preparation and inputs from the Thackeray family and said, "They ( Thackray family) used to tell me a lot about Bal Thackray. I learned that Mr. Thackray had a very calm persona, he was very joyous in nature. To get into the skin of the character, I have been to his room several times. His chair, his kurta are still a part of that room. I could feel the presence of the great man in his room."
Nawazuddin Siddiqui has indeed taken a huge challenge. And to portray a larger than life character of Balasaheb would not be an easy task.
'Thackeray' is slated to release on January 25, 2019.
Watch the full interview here:

Also Read: Nawazuddin Siddiqui remembers his struggling days: Reveals he once sold coriander leaves