Nawazuddin Siddiqui remembers his struggling days: Reveals he once sold coriander leaves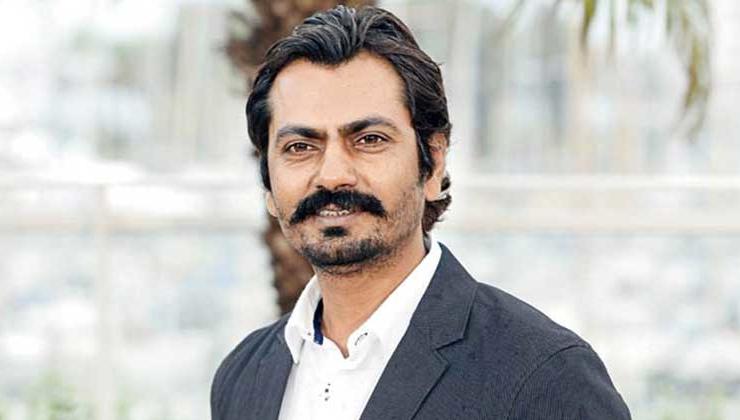 Image Source - Instagram
Struggle is an important part of our life and it never ends. Nawazuddin Siddiqui is one of the most talented and versatile actors of the Indian film industry but his story is quite an inspirational rags-to-riches tale. As Nawazuddin gears up for the release of one of the most awaited films of the month, 'Thackeray', the actor is busy in promotions.
Recently, Nawazuddin along with co-star amrita rao appeared on ace comedian Kapil Sharma's show. From being a junior artiste to now a breakthrough star, Nawazuddin had quite a few anecdotes to share about his struggling days in the film industry.
On the show, the 'Manto' star reminisced about his struggling days and revealed that he used to even sell coriander leaves then. Nawazuddin mentioned that he had bought coriander leaves worth Rs. 200 worth from a vegetable vendor and when he tried selling it, the leaves started to turn brown. Obviously quite taken aback by the same, when he confronted the vendor, the latter asked him to sprinkle water on the leaves to keep them fresh throughout the day.
He further added that the advice came too late and it was some precious money down the drain. The actor also had no other option but to travel ticketless to his home in Mira Road that day.
The 'Thackeray' actor also spoke about an incident where he received Rs. 4000 as his salary for being a junior artiste. While he had to share half of the money with his coordinators, he spent money worth Rs. 1800 in a hotel and the rest in a rickshaw ride. So he concluded by adding that by the end of it, he was penniless again.
Notably, the actor has come a long way now but haven't forgotten his struggling days. The 'Sacred Games' actor has always challenged the norms and stereotypes and has created a niche for himself in the industry.
On the work front, Nawaz is now awaiting the release of 'Thackeray'.
Also Read: Nawazuddin Siddiqui clears the air regarding 'Thackeray's release