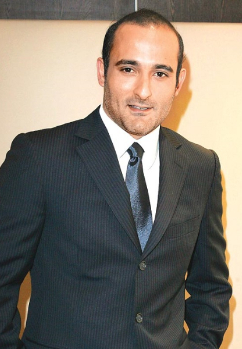 Nickname:Akshoo
Birthday28 March, 1975
Zodiac:Aries
Marital status:Single
Veteran actor Vinod Khanna's son, Akshaye Khanna, the lad with a cute dimpled smile made his entry into Bollywood with 'Himalay Putra'. Though the movie was not commercially succesful, but Akshaye's performance did not go unnoticed. Since then, Akshaye has given many memorable performances. From being a tycoon's son in love with a simple belle in 'Taal', or being a soldier in JP Dutta's 'Border', to being a shy painter in 'Dil Chahta Hai', or even 'Dishoom', where he successfully attempted a negative character, he has given us roles that we remember to date.