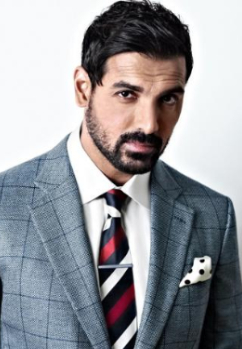 Nickname:John, Johny
Birthday17 December, 1972
Zodiac:Sagittarius
Marital status:Married
After being a supermodel, John Abraham made his Bollywood debut with the film 'Jism'. His handsome features did attract a lot of attention and he became a part of films like 'Saaya', 'Paap','Aitbaar', 'Garam Masala', 'Dhoom', 'Viruddh','Taxi No 9211', 'Dostana','Force', 'New York,' 'Shootout at Wadala','New York' and many more. He turned producer with his film 'Vicky Donor'. His second film as a producer was 'Madras Café' wherein he also starred in the film. He is probably the sexiest man in Bollywood and has won quite a few awards for the same.