7 reasons you should hit the theatres for Hrithik Roshan and Yami Gautam-starrer 'Kaabil'
The recreate version of the cult song 'Saara Zamaana' has had everyone tapping to its tunes, and even Amitabh Bachchan, who featured in the original, loved it. Urvashi Rautela's dance is explosive. Let's see what sequences lead up to the number and how well does it come off on the big screens.
From what we can see in the promos and trailers, the action sequences are coming out as finely crafted and simply superb. Again, those have been shot and created keeping in mind the fact that Hrithik plays a sightless man. Full credit goes to the man behind it, Sham Kaushal. We believe that these sequences too will be a delight to watch.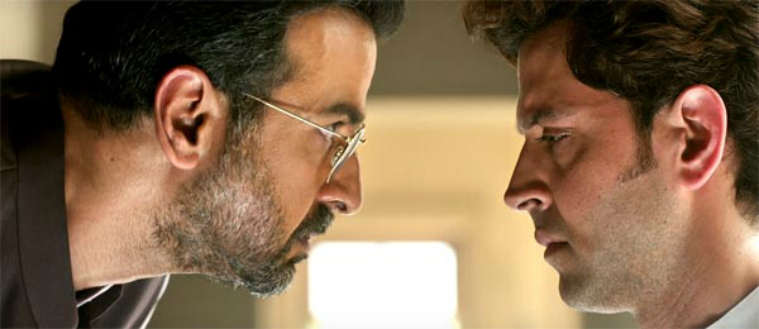 The versatility of the actor is known by all. We have seen him in the most complex of characters, be it that of a soft dad or that of a vicious man. We see him as a man drunk on power, in the promos and trailers of 'Kaabil', and trust us, he does look scary and someone we would not want to come across.
His eyes express everything to perfection. Not even once do we see him as a helpless guy who cannot see. Instead, be it his love, or later in his revenge, Hrithik has emoted everything in a brilliant manner. Not to forget that he has worked really hard on not only the demeanour, but also on his weight, so he can get that guy-next-door look.
Rajesh Roshan has woven music that will reach out to your soul and make you feel the innocence of love that is brewing between the lead characters. From the cute title track to the recreated version of 'Kisise Pyar ho Jaye', to 'Mon Amour' which will make you hit the salsa floor with your loved one, every song is a delight to listen to, and simply breath-taking to watch.
Often in plots like these, makers pay more attention to drama than to the finer details. But Sanjay Gupta made both Hrithik and Yami study the A to Z of visually-impaired people, and it is visible in every frame. Even the fact that Hrithik is wearing a watch has been dealt with care, and the makers have shown him wearing the Braille watch for the ones without vision.
These two are looking simply adorable together. It does not matter that Hrithik has been quite experienced and Yami is fairly new in the industry, for their act together is outstanding. Full marks for the beautiful chemistry.