Aditya Chopra to Aamir Khan-Bollywood's most expensive divorces
Relationships in Bollywood have always been in the headlines, either for their adorable bonding or for their split-ups. The divorce can be painful and, for some, awfully expensive. Here, we bring you the list of Bollywood's most expensive divorces that you would be definitely shocked.
Aditya Chopra and Payal Khanna
While most of us know that Rani Mukerji and Aditya Chopra are happily married today, not many know that his first wife was Payal Khanna. It was reported that it took a lot of time for the couple to get the official divorce because Payal had apparently demanded a huge sum of alimony from Aditya. The alimony amount is believed to be so huge that it's considered to be one of the most expensive divorces in the history of Bollywood.
The couple had tied the knot in the year 2003 and later they got divorced in the year 2015. Karisma Kapoor is said to have got Rs.7 crore in alimony as she had apparently demanded.
Sanjay Dutt and Rhea Pillai before the divorce were said to have an extramarital relation with Manyata and Leander Paes respectively. However, as per the reports, Sanjay had to pay Rs. 8 Crore to Rhea as alimony.
Aamir Khan and Reena Dutt got married in the year 1986. The couple filed for a divorce in the year 2002. After the couple filed for the divorce, Reena had apparently demanded alimony of Rs. 50 crore approx.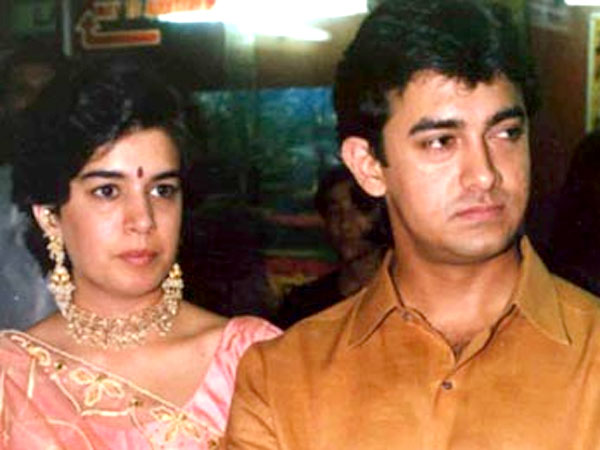 It was the most shocking news when the reports came up about the couple who decided to get divorced. The reason for the divorce still unknown, but before separation, Sussanne is said to have demanded the alimony of Rs. 400 crore.
Prabhu Deva and Ramlath
After being together for 15 years in their marriage, Prabhu Deva finally had divorced his wife Ramlath. He had shell out property worth Rs. 20- Rs. 25 crores as alimony. Along with that she also got 10 lakhs and 2 expensive cars.
Saif Ali Khan and Amrita Singh had divorced in the year 2004, after being together for 12 long years. Amrita was given apparently Rs. 7 crore as alimony post-divorce. It was said that Saif walked away with almost half of his wealth.
For more such interesting Bollywood stories, stay hooked on to Bollywood Bubble.
Also Read: Sonam Kapoor to Deepika Padukone to Avantika Malik – B-town ladies Ranbir Kapoor dated before Alia Bhatt