Priyanka Chopra to Sushmita Sen-Strange habits of Bollywood Stars that will make you laugh
Bollywood actors are known for their impeccable sense of style and the way they live their life king size. They are the trendsetters who are religiously followed by their fans. But have we ever thought that these stars, might also be behaving like normal human beings, they too might have certain habits that go against the image that they have in public. Here, we take a look at Bollywood celebs and their unique habits.
Bollywood celebrities and their funny habits.
Bollywood actress Sushmita likes to have a bath in an open terrace under the sky and therefore she has got herself a top-open bathroom built on the terrace of her home.
Bollywood megastar Amitabh Bachchan wears two wristwatches when Abhishek, Aishwarya or Shweta Nanda are traveling out of the country. Abhishek reveals the secret behind this style. He said, 'The trend of wearing two watches was started by my mom. Since I used to stay in boarding in Europe, she used to wear two watches to know the time of both the places. Later on, even dad followed her style to be aware of both the time zones.'

Ayushmann Khurrana
Bollywood actor Ayushmann Khurrana prefers brushing his teeth often. He can not avoid his dental kit anywhere he goes.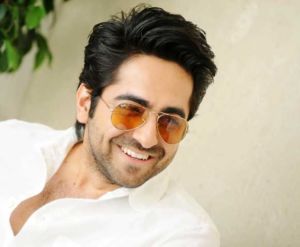 Bollywood's handsome hunk John Abraham has the habit of shaking his leg. John's father also revealed that he wants his habit of shaking his leg while talking, to change.
Kareena Kapoor's obsession with flaunting her nails is very evident from her films. But Kareena has another bad habit and that is nail-biting. She has been spotted biting nails at several events.
The dimpled beauty Preity Zinta has an obsession for clean bathrooms. Preity never uses any bathroom unless the bathroom is clean. She checks a bathroom's cleanliness when she books a hotel.
Bollywood actress Priyanka Chopra prefers her things should be in an organized manner. Priyanka gets upset if things are not in their place.
Bollywood bong beauty Rani Mukerji is a chain smoker. She cannot start her day without a cigarette.
Bollywood actress Vidya Balan has the habit of staying away from her mobile phone. She can actually go for days without checking her phone.
The King of Bollywood,  Shahrukh Khan simply adores jeans. He is mostly spotted in a pair of blue jeans with a tee or a jacket. He even confessed several times that he loved jeans.
For more updates, stay hooked on to Bollywood Bubble.
Also Read: Shehnaz Lala Rukh to Faisal Khan-Bollywood stars and their lesser-known siblings