Rumour alert! These Bollywood celebrities fell prey to death hoax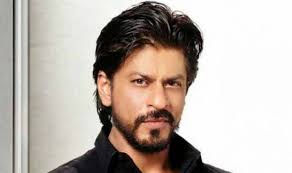 A very shocking rumour surfaced online last night which stated that Shah Rukh Khan got killed in a plane crash. The news was reported by a French website. According to India.com, the hoax news stated that Shah Rukh Khan and a group of other people were killed in a plane crash and the report also claimed that the France Civil Aviation Authority has issued a statement condemning the death. The report claimed that SRK was travelling in a Gulfstream G550 Jet with his personal assistant and he got killed just some hours before Suhana's birthday. Hearing this shocking news, his fans got petrified and took to Twitter to express their disbelief. But thankfully, it was a rumour.
The latest celebrity to become the victim of death hoax was veteran actress,Farida Jalal. While the news took the industry by shock, she herself came out in open to release an official statement and rubbish all the rumours. Her statement said, "I am hale and hearty. I don't know where these baseless rumours are coming from. Initially I laughed, but from the last 30 minutes my phone has been constantly ringing and everybody is asking the same question. It's a bit irritating, I wonder why people spread such rumours."
Nana Patekar, known for his aggressive nature, once lashed out at people for spreading a fake news about his death. There was a rumour which suggested that he succumbed to a heart stroke and that's when he came out in the open and said, "I give heart-attacks and not get one."
Veteran actor, Kadar Khan was also rumoured to be dead on social media. It became prominent when Facebook pages tagged as "RIP Kadar Khan" popped up. Balaji Motion Pictures CEO Tanuj Garg cleared the air saying, "Kader Khan is fine. Why then are people bombarding my inbox with bad news?"
Late superstar Rajesh Khanna was also not spared by the gossip mongers and had a series of death stories marked in his name. Rumours about his death continuously kept hitting the headlines leaving his fans in a tizzy. Once the rumour was so strong that Akshay Kumar had to clear the air. He had tweeted, "Stop faking news about my father-in-law's health its a humble request. First get all your facts straight and clear and then report. He is doing well now, thankyou for your good wishes." [sic]
The dancing diva of Bollywood, Madhuri Dixit Nene, was also one of the victims of celebrity death hoax. It was reported that the 'dhak dhak' girl of Bollywood died due to a heart attack. The fire of condolence caught the air until Madhuri blew it out herself. It was then reported that the woman bearing the same name died due to heart attack and hence there was a confusion with Madhuri being mistaken for some other Madhuri's death.
Ayushmann Khurrana's fake death story was the most unique one of all. It was stated that Ayushmann hit a tree while skateboarding in New Zealand and that's how he died. So the story was that Ayushmann was holidaying with his friends and family while the accident occurred. The news spread so fast that people even started tweeting 'RIP Ayushmann.' This finally called for a pause when Ayushumann tweeted that it has all been rumoured about him, "RIP Gossip Mongers Thank You!" [sic] read his tweet.
Aishwarya Rai's fans were left horrified when a breaking story of her passing away was published in the year 2006. Her fake death story revolved around the plot that she met with a car accident in the States and died on the spot. It was also being said that the lady was driving under the influence of alcohol at the time of the mishap. The facts got crystal clear after Aishwarya's manager spoke about it and denied everything.
In June 2012, a news declaring Amitabh Bachchan's death spread like a wild fire. The fake news brought up fictitious stories which stated that he met with an accident and died in a single vehicle crash on Route 80 between Morristown and Roswell. The die-hard fans of Big B were in trauma with this bit of news. They even blogged about his funeral which actually horrified everyone. The news kept floating until Big B himself denied the reports.
A few days back a shocking news of Aishwarya Rai Bachchan committing suicide went viral on the social media. The story of Ash's suicide stated that Ash had consumed excessive amount of tranquilisers and she took this drastic step following her constant arguments in her family. It was a fake story and Aishwarya is absolutely fine.
Veteran actor Vinod Khanna was hospitalised after the complaint of dehydration. Soon, a pale-looking picture of his from the hospital went viral on the internet and then there were rumours that Vinod Khanna has succumbed to this illness. Later, his son, Akshaye Khanna, gave out a statement, stating that Vinod Khanna is recovering in the hospital and soon he would be discharged.