Rumour alert! These Bollywood celebrities fell prey to death hoax
Social media often goes abuzz with rumours of a popular actor passing away. Not very long ago, veteran actor Shashi Kapoor had fallen victim to one such death hoax and it sent a shock wave amidst his fans, who went crazy on social media. But there was no truth behind this story. Rishi Kapoor, nephew of Shashi Kapoor, shunned all these rumours with a post on Twitter that read,
Uncle Shashi Kapoor is doing fine. Hope this ends all the speculation about him. Some rumour mongering is happening pic.twitter.com/anycveT7b5

— Rishi Kapoor (@chintskap) March 23, 2016
Well, this is not the first time that the fake news of a celebrity's death has shocked everyone. In the past, we have witnessed such fake death stories of celebrities which have turned out to be utter rubbish.
Here's a list.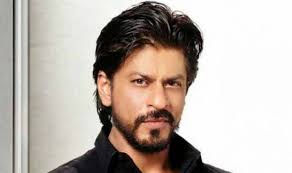 shah rukh khan
A very shocking rumour surfaced online last night which stated that Shah Rukh Khan got killed in a plane crash. The news was reported by a French website. According to India.com, the hoax news stated that Shah Rukh Khan and a group of other people were killed in a plane crash and the report also claimed that the France Civil Aviation Authority has issued a statement condemning the death. The report claimed that SRK was travelling in a Gulfstream G550 Jet with his personal assistant and he got killed just some hours before Suhana's birthday. Hearing this shocking news, his fans got petrified and took to Twitter to express their disbelief. But thankfully, it was a rumour.
Things That Might Interest You:
Also read: 10 INCIDENTS INVOLVING BOLLYWOOD CELEBRITIES THAT TOOK THE NATION BY STORM