Spider-Man: No Way Home: Fans of the Tom Holland starrer get creative with poster imagines as they wait for the teaser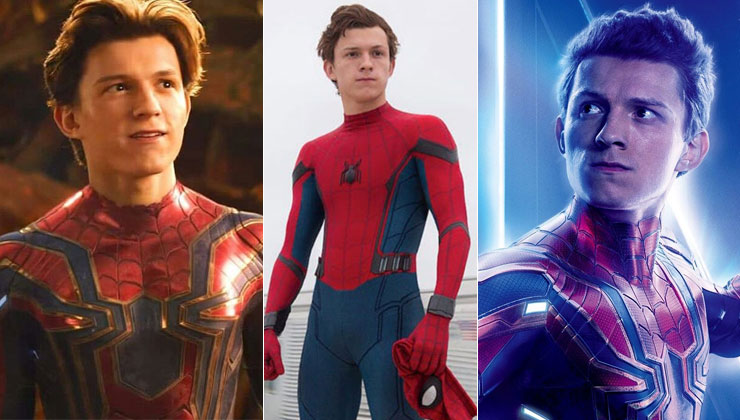 Image Source - Instagram
Spider-Man star Tom Holland rang in his 25th birthday today. The actor has been the lead Peter Parker, in the last two movies of the Spider-Man franchise, Spider-Man: Homecoming and Spider-Man: Far From Home. Now, Tom is all set to star in the 3rd instalment of the Marvel universe Spider-Man: No Way Home.
The rumour mill was abuzz that the Spider-Man: No Way Home teaser will drop on Tom Holland's birthday today but ahead of that fans have taken it upon themselves to create the poster imagines of the upcoming movie.
Check out the poster imagines below:
200 days to go! #SpiderManNoWayHome pic.twitter.com/UPWDFkp30f

— Spider-Man: No Way Home Updates (@spideyupdated) May 31, 2021
The #SpiderManNoWayHome trailer is really going to break the internet. 👀 pic.twitter.com/rlIwhYvCwQ

— Heroic Hollywood (@heroichollywood) May 30, 2021
#SpiderManNoWayHome trailer MIGHT come out on Tuesday 6/1 idk if it's gonna happen tomorrow but we'll see pic.twitter.com/AhROhlgkOx

— Peyton murray (@Peytonmurray2) May 31, 2021
#SpiderManNoWayHome Teaser Trailer Is Complete And Ready To Be Released ! pic.twitter.com/Px14dMSIrj

— Amazing Spider-Man (@Spidermansweb) May 28, 2021
Happy birthday to my favourite spiderman @TomHolland1996 see you soon in #SpiderManNoWayHome pic.twitter.com/Gi5WFrz2Zc

— Blair 🎥🎬 (@BlairLovesFilm) June 1, 2021
Even though the previous Spider-Man franchise has been strictly Sony projects, it is said that the characters from that universe will be seen in the current movies due to the on-screen introduction of the multiverse. Sony Pictures head Sanford Panitch had earlier said that there ha been plans of having Spidey appear in Sony Universe of Marvel Characters someday like Venom (Tom Hardy), Morbius (Jared Leto), and Kraven the Hunter (Aaron Taylor-Johnson). The executive told Variety, "There actually is a plan, I think now maybe it's getting a little more clear for people where we're headed and I think when No Way Home comes out, even more will be revealed."
Spider-Man: No Way Home will hit the theatres on December 17 and the movie will star Zendaya, Jacob Batalon, Marisa Tomei, Jamie Foxx, Alfred Molina, and Benedict Cumberbatch.
Also Read: Tomorrow X Together's new title track 0x1 Lovesong is already a hit; read details of their full album release