Will Smith issues apology to Chris Rock after Oscars slap: I reacted emotionally. I was wrong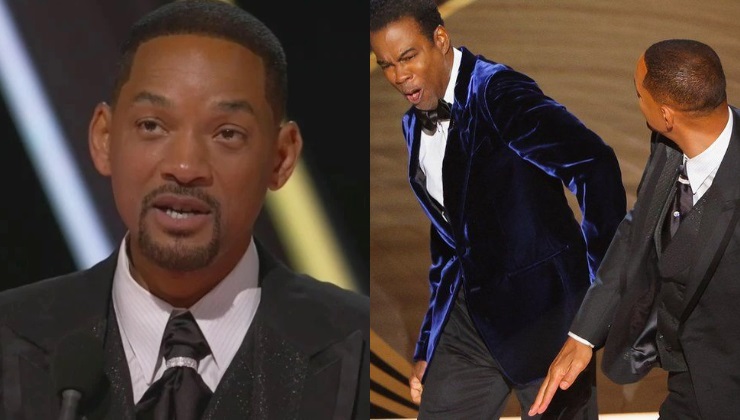 Image Source - Instagram
Will Smith and Chris Rock's altercation at Oscars 2022 has become a huge talking point. The Aladdin actor lost his cool during the 94th Academy Awards ceremony when presenter Chris Rock cracked a joke about his wife Jada Pinkett Smith, minutes earlier, the actor walked up to Chris on stage and smacked him in the face.
Now, the Bad Boys actor issued an official apology to Chris on social media after slapping him. In his statement, Will stated that he reacted emotionally and was wrong. "Violence in all of its forms is poisonous and destructive. My behavior at last night's Academy Awards was unacceptable and inexcusable. Jokes at my expense are a part of the job, but a joke about Jada's medical condition was too much for me to bear and I reacted emotionally."
"I would like to publicly apologize to you, Chris. I was out of line and I was wrong. I am embarrassed and my actions were not indicative of the man I want to be. There is no place for violence in a world of love and kindness."
"I would also like to apologize to the Academy, the producers of the show, all the attendees and everyone watching around the world. I would like to apologize to the Williams Family and my King Richard Family. I deeply regret that my behavior has stained what has been an otherwise gorgeous journey for all of us. I am a work in progress." said Will Smith in his post.
Check out Will Smith Instagram post:
View this post on Instagram
Meanwhile, at the Oscars stage, Chris Rock had said Smith's wife, Jada Pinkett Smith, was going to be in the next "G.I Jane" movie, a reference to her lack of hair. Jada has alopecia, a disease that causes hair loss.
ALSO READ: Oscars 2022: Varun Dhawan, Neetu Kapoor REACT to Will Smith slapping Chris Rock