Before Priyanka Chopra- Nick Jonas; Shah Rukh Khan, Shilpa Shetty, Preity Zinta and other celebs who opted for surrogacy
Priyanka Chopra and Nick Jonas left the whole nation stunned as she made a surprising announcement of welcoming her baby via surrogacy. Priyanka and Nick took to their Instagram account and shared an official statement and wrote, "We are overjoyed to confirm that we have welcomed a baby via surrogacy. We respectfully ask for privacy during this special time as we focus on our family. Thank You so much." Before Priyanka and Nick, there have been a bunch of Bollywood celebs who have opted for surrogacy to welcome their babies. From Shah Rukh Khan to Shilpa Shetty, let's look at the list of Bollywood celebs below:
Aamir Khan and Kiran Rao had welcomed their son Azad Rao Khan through surrogacy in December 2011. Aamir is already a father of two- son Junaid and daughter Ira from his previous marriage to Reena. Aamir and Kiran have parted ways as they announced their divorce last year, but they continue to co-parent Azad.
Bollywood's ace director Karan Johar also was blessed with twins in February in 2017 who he welcomed via surrogacy. Announcing the birth of his twins- daughter Roohi and son Yash, Karan had said in a statement, "I am ecstatic to share with you all the two most wonderful additions to my life, my children and lifelines; Roohi and Yash. I feel enormously blessed to be a parent to these pieces of my heart who were welcomed into this world with the help of the marvels of medical science."
Shilpa Shetty and husband Raj Kundra also became proud parents to a beautiful baby girl via surrogacy in September 2020. Announcing the birth of her daughter Samisha, Shilpa had said, "Our prayers have been answered with a miracle. With gratitude in our hearts we are thrilled to announce the arrival of our little Angel. Samisha Shetty Kundra. Born on 15th February 2020 Junior SSK in the house. Sa' in Sanskrit is "to have", and 'Misha' in Russian stands for "someone like God". You personify this name - our Goddess Laxmi, and complete our family," she wrote in a social media post.
Preity Zinta and her husband Gene Goodenough become proud parents to twins Jai Zinta Goodenough and Gia Zinta Goodenough via surrogacy. Priety had announced the good news to the fans via a social media post that read, "Hi everyone, I wanted to share our amazing news with all of you today. Gene & I are overjoyed & our hearts are filled with so much gratitude & with so much love as we welcome our twins Jai Zinta Goodenough & Gia Zinta Goodenough into our family. We are very excited about this new phase in our lives. A heartfelt thank you to the doctors, nurses and to our surrogate for being part of this incredible journey. Loads of love and light - Gene, Preity, Jai & Gia 😍🙏😍."
Ekta Kapoor also opted for surrogacy as she welcomed her son Ravie Kapoor in 2019. Announcing the birth of her son, Ekta had said in a statement, "By God's grace, I have seen many successes in my life, but nothing beats the feeling of this beautiful soul being added in my world. I cannot even begin to express how happy my baby's birth has made me. Everything in life doesn't go the way you want it to but there are always solutions to those hiccups. I found mine and today I feel immensely blessed to become a parent. It is an emotional moment for me and my family and I can't wait to begin this new journey of being a mother."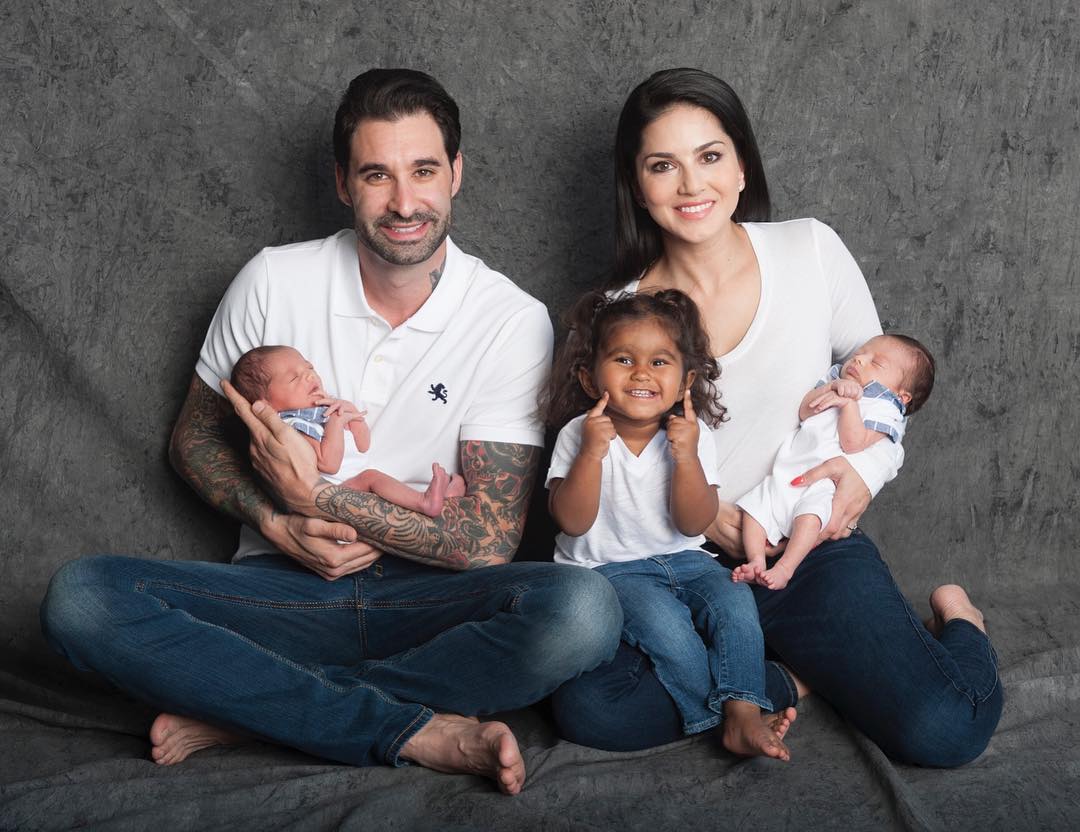 Sunny Leone and husband Daniel Weber are proud parents to a baby girl who they had adopted from Latur. The couple later welcomed twin sons Asher Singh Weber and Noah Singh Weber via surrogacy. Announcing the birth of their kids, she wrote in a social media post, "God's Plan!! June 21st, 2017 was the day @dirrty99 and I found out that we might possible be having 3children within a short amount of time. We planned and tried to have a family and after so many years our family is now complete with Asher Singh Weber, Noah Singh Weber and Nisha Kaur Weber. Our boys were born a few weeks ago but were alive in our hearts and eyes for many years. God planned something so special for us and gave us a large family.We are both the proud parents of three beautiful children. Surprise everyone!"
Actor and Ekta Kapoor's brother Tusshar Kapoor had welcomed his son Laksshya Kapoor in June 2016. The actor had said in a statement, "I am thrilled to be a father. The paternal instincts in me have been overpowering my heart and mind for some time now. Therefore, I am thrilled beyond words to have Laksshya, now the greatest source of joy in my life. By the greatness of God and the excellent medical team at Jaslok, parenthood is an option for many, who choose to be single parents."
After 14 years of marriage, Shreyas Talpade and his wife Deepti were blessed with a baby girl who they welcomed via surrogacy. The Golmaal actor's daughter was born on May 4, 2019. Talking about receiving the news from the authorities, Shreyas had told Mumbai Daily, "On the way (to the cruise in Hong Kong), we learnt that the surrogate mother had gone into labour prematurely so we changed our plans and headed back to India the same night. eems our little girl has a stubborn streak and didn't want us to go to Hong Kong without her."
Aamir Ali and Sanjeeda Sheikh had welcomed their daughter via surrogacy. In August 2020, it was known that the duo have a one-year-old daughter Ayra Ali. Aamir and Sanjeeda are now divorced and they are often seen posting pictures with Ayra on their social media account. They had also come together for Ayra's second birthday.
Indo-Canadian actor Lisa Ray has announced the birth of her twin daughters via surrogacy. Lisa and her husband introduced their daughters Sufi and Soleil to the world. Announcing the birth of her daughters, Lisa had said in a statement, "Luminous souls Sufi and Soleil are expanding us in ways we never thought possible...and catching me by surprise as I grow into motherhood. Takes a village, and I am grateful for all your love and support(I'm going to be leaning on some of you for mama night outs and baby-sitting backup as I complete my book)."