'Gangs of Filmistan': Shilpa Shinde quits the show for THIS reason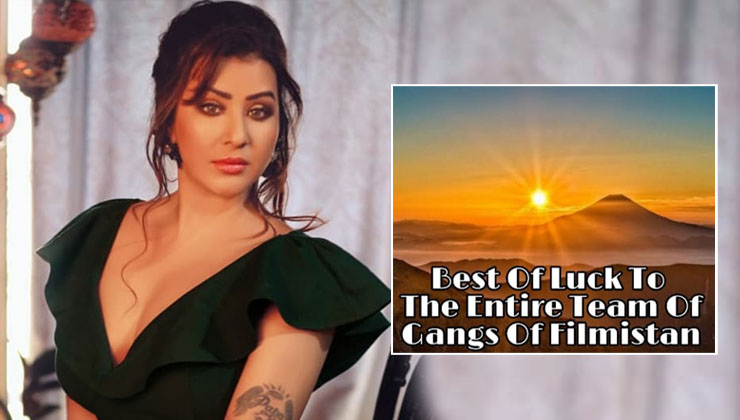 Image Source - Instagram
It's official, Shilpa Shinde has quit the show 'Gangs of Filmistan'. The actress had earlier expressed her displeasure over being sidelined despite it being her comeback show. Shilpa feels that she was being used as a prop and Sunil Grover was the main face of the show.
The actress has finally confirmed her decision to quit 'Gangs of Filmistan'. Shilpa even said that she has no plans to return to the show again.
Speaking about her decision to quit the show, Shilpa told ETimes, "I felt like I was being used as an eye candy. I came, I uttered two lines and went off. I was not interested in doing television. It's not like I have no money and was desperate to get back to work. But they have used my name. I am doing the show after two years, I should have at least given a special entry. Till the time we were performing the scenes without Sunil ji we all were doing great, the moment he started doing gags, we got sidelined."
Shilpa was supposed to make a comeback with this show after two years. However, looks like that won't be the case now. Yesterday, the actress shared the following post on her Instagram handle.
Shilpa feels that 'Gangs Of Filmistan' was being made to give a competition to 'The Kapil Sharma Show'. The actress gave an open challenge to the makers to rename their show as 'The Sunil Grover Show' and then she will work with them.
Expressing her displeasure after watching the opening episode of 'Gangs Of Filmistan', Shilpa told ETimes, "This show is being made to give Kapil Sharma a competition. I am giving an open challenge to the makers if you want to make the show all about Sunil Grover, then please rename it to The Sunil Grover Show and air it on the weekend when Kapil's show airs, I am ready to work."
Shilpa claims that she signed the show only after the makers assured her that she won't be sharing screen space with Sunil. However, that didn't turn out the way she had thought and hence she lashed out at the makers for using her and others as a prop while making Sunil the star attraction of the show.
'Gangs Of Filmistan' producer Preeti Simoes had refuted Shilpa's claims and was willing to sort their differences but now that Shilpa has quit the show seems like Preeti's attempt to make peace failed miserably.
Also Read: 'Gangs Of Filmistan': Producer Preeti Simoes refutes Shilpa Shinde's allegations; asks, "Why will I pay an actor and not show her?"