Sambhavna Seth's father passes away due to COVID 19; Husband Avinash Dwivedi informs on social media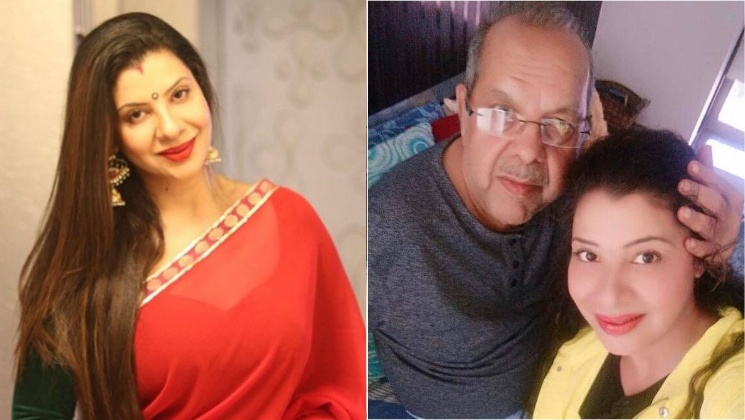 Image Source - Instagram
Sambhavna Seth is bereaved of her father, who was fighting with COVID 19. Yes, as disheartening as it may be, Sambhavna Seth's father has lost his life due to COVID. A few days ago, Sambhavna sought help to arrange a hospital bed for his ailing father. The actress's father passed away due to Coronavirus, followed by a cardiac arrest. While Sambhavna is reeling in pain, her husband Avinash Dwivedi informed about the unfortunate incident to fans.
Taking to Sambhavna's Instagram handle, Avinash penned a note informing about the demise of his father-in-law. He also requested everyone to keep Sambhava's father, her and the family in their prayers. "Today at 5:37 pm, Sambhavna lost her father due to Covid-19 followed by cardiac arrest. Please keep him in your prayers," Avinash wrote. Nivedita Basu, Flora Saini, Sabyasachi Satpathy, Pankuri Awasthi among several others mourned the unfortunate demise of Sambhavna's father in the comment section.
View this post on Instagram
Nearly 10 days ago, (April 30) Sambhavna had sought help for her father. Sharing an update on his health, she had urged fans to help her get a bed for her father in Delhi. "Can anybody help to get a bed in Jaipur Golden Hospital, Pitampura, Delhi as its closest to my house? My father is covid positive and he needs a bed urgently. He is waiting outside the hospital with my brother," Sambhavna wrote.
While Sambhavna's dad was not stable, last Saturday, she had informed fans that he will take time to recover. Through an Instagram live video, Sambhavna told that her father was doing much better. However, now her father is no more.
Sambhavna became a household name after Bigg Boss season 2. She was considered to be one of the strongest contestants of the season. Later. she was once again called a challenger in Bigg Boss 8.
ALSO READ: 'Bigg Boss' fame Sambhavna Seth rushed to the hospital in the dead of the night