Akshay Kumar keeps a photograph in his wallet and it's not of Twinkle Khanna!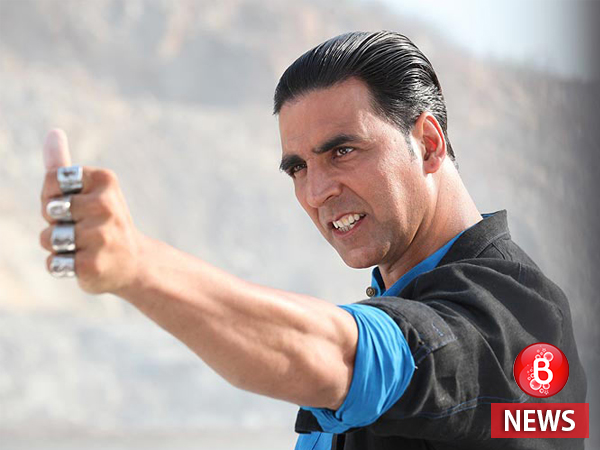 Akshay Kumar, who has been basking in the success of his last release 'Toilet – Ek Prem Katha', recently revealed that he keeps the picture of ace comedian Charlie Chaplin in his wallet. The handsome star believes in Charlin Chaplin's ideology and quips, "Charlie Chaplin is still undoubtedly the greatest entertainer of all times. Till today, I have his photograph in my wallet. I personally believe in his saying, 'Life is a tragedy when seen in close-up, but a comedy in long-shot." True, isn't it!
Akshay Kumar's path to stardom hasn't been as smooth as it seems. From being a chef to waiter, Akshay has done odd jobs in his life, only to Chase his dreams. He has earned his success and deserves all the glory that he enjoys today.
Work wise, Akshay has numerous films in his kitty, biggest one being with none other than the Thalaivaa, Rajinikanth. Akshay would turn villain for the first time and fight Rajinikanth in '2.0'. It is a sci-fi film directed by S Shankar. Apart from that he has films like 'padman', 'Gold', 'Moghul' in his kitty. Also the one based on the Battle of Saragarhi, produced by Karan Johar. It has been titled as 'Kesar'. This film was supposed to be co-produced by Salman Khan, but when he learnt that his good friend Ajay Devgn too is making a film on the same subject, he backed out. (Also Read: 'Gold' new poster: This Akshay Kumar-starrer will take you back in time)