Watch: Bhushan Kumar hits back at PewDiePie over YouTube hits controversy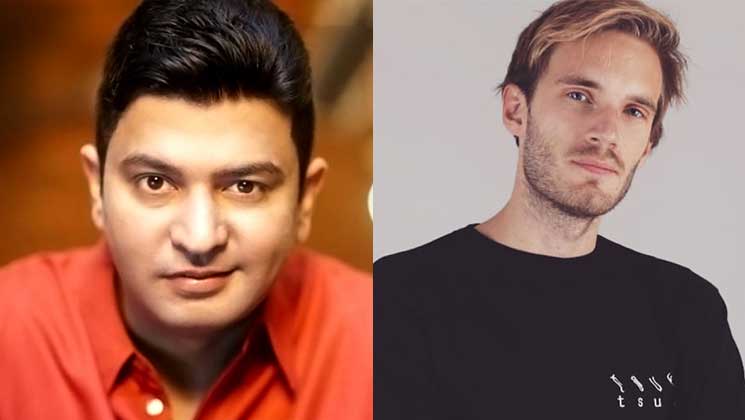 Image Source - Instagram
Social media has become a huge thing, isn't it? The advancement of technology has taken the world by storm and it is only going to increase. Now, T-Series owner Bhushan Kumar was present at an event and was asked about his rivalry with Swedish YouTuber PewDiePie. T-Series recently became the No. 1 YouTube channel in terms of viewership.
Producer and head honcho of T-Series, Bhushan Kumar was present at an event alongside Tiger Shroff and Disha Patani. While interacting with the media, he was asked about the rivalry and acrimonious relationship with PewDiePie and Bhushan. He said, "I don't want to say anything about that. In terms of the most viewed channel in the world, we are already No 1. I don't want to get into this No. 1 or No. 2 stuff. I am cool with it."
Watch the video:

For those who are unaware, PewDiePie is a Swedish YouTuber, comedian and gamer–commentator, best known for his YouTube video content.
Hopefully, with Bhushan Kumar showing his class and grace, PewDiePie can stop complaining and whining. At the end of the day, quality of music matters and nothing else.
Stay tuned to Bollywood Bubble for all the latest news and updates.
Also Read: Bhushan Kumar and team celebrate as T-Series becomes No. 1 YouTube channel