How cute! Akshay Kumar's little daughter Nitara and her girl gang are such rockstars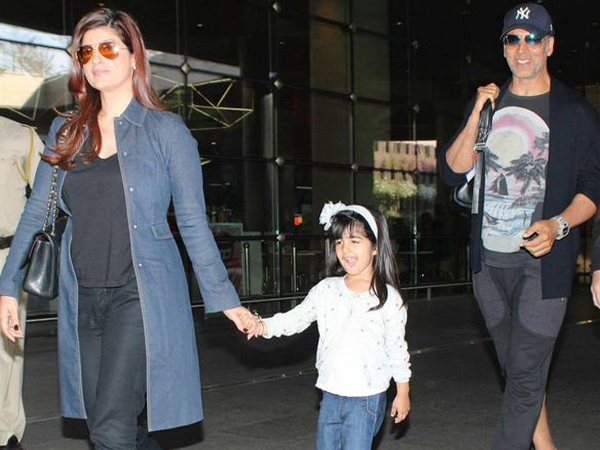 Star kids always manage to get attention, thanks to their parents' stardom. But Akshay Kumar and Twinkle Khanna's little daughter Nitara, she is a Rockstar herself. Quite often the proud parents keep posting something adorable about their Baby daughter, leaving all of us in awe!
Once again, Twinkle has posted something special about her daughter. In her recent post, Twinkle uploaded a Boomerang video of Nitara and her girl gang shaking their booty with full swag. All prepared for their stage show at school, Nitara and her girls look so cute in shinning clothes and goggles on.
Such cuties, we must say!
Aren't they rockstars, already? Last we had Nitara disguised as lady 'Thor' and how adorable she looked in that costume. Not just that, Akki had also posted a video of Nitara indulging in some kicking and punching and showing off her martial arts skills.