EXCLUSIVE: Neena Gupta on her parents' support and having Masaba out of wedlock: I knew I could always go back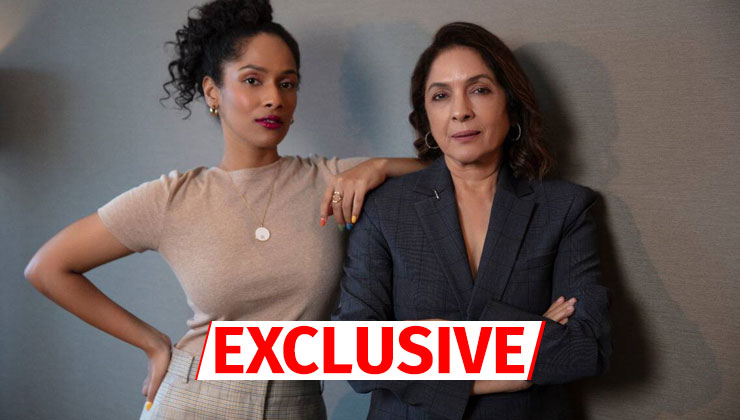 Image Source - Instagram
Neena Gupta is one of the strongest personalities you'll come across in the Entertainment industry. After facing several ups and lows in her personal and professional life, Neena Gupta has stood strong like a pillar. She has lived life on her terms, made her own choices and stood by them without fear. However, in all this, her parents have played an important role, as they stood by her in all her life decisions.
In an exclusive chat with Bollywood Bubble, Neena Gupta opened up about how her parents stood by her when she decided to keep Masaba out of wedlock from Viv Richards. "When I came to Bombay, I was from a very protective family, and every six months, I wanted to go back. And I knew whatever I may do, Galat karu unke hisaab se, sahi karu, I can go back and cry unki godi me, and everything will be okay," she said.
"So once, somebody came to me, a young girl, when I had Masaba and she said, 'I also want.' I said, 'No. Your circumstances can be different from mine.' But, I could survive in Bombay, despite everything, is because I knew I could always go back to my parents. Main unki godi me jaake ro lungi, sab thik ho jaayega. That's the most important thing," she added.
The actress also went on to reveal how her family has influenced her personal and professional choices and only made it a smooth ride for her. "You don't realise but during the course of life, suddenly you do something which you have learnt from them. Consciously you don't. It's when I started directing Dard, I was like, 'How will I get the idea?' That time, koi 20 saal purani baat yaad aa jaati thi. This brain is an amazing thing. So, what my mother said, suddenly comes into use to me. While I wanted to do drama, my mother urged me to complete my MA first, as she believed that studies hamesha kaam aati hai. And now, I realise padhai kabhi waste nahi jaati," Neena Gupta recalled.
Neena ji added, "So many things about my dad, I used to scream at him,'Yeh kya Hai? Yeh toh galat baat keh rahe ho?' And today, I'm saying the same thing. And I tell Masaba the same thing like every mother, 'Ek dinn naa tu yaad karegi mene tujhe kya bola tha?' I think all parents say that to their kids."
"My mother said that to me, but that time I never listened to her. She was right, today, I know she was right! You learn so many things, that is why sometimes I feel, it's good that I did not send Masaba to boarding because they learn so much from the parents," Neena Gupta concluded.
View this post on Instagram
Meanwhile, Arjun Kapoor, Rakul Preet Singh and Neena Gupta starrer Sardar Ka Grandson released earlier this week on the OTT platform. The emotional movie has been receiving a great response from everyone.
ALSO READ: Sardar Ka Grandson REVIEW: Arjun Kapoor, Rakul Preet and Neena Gupta's film is moving despite the stretch