Find out: How did Shah Rukh Khan lose out to Anushka Sharma in Prague?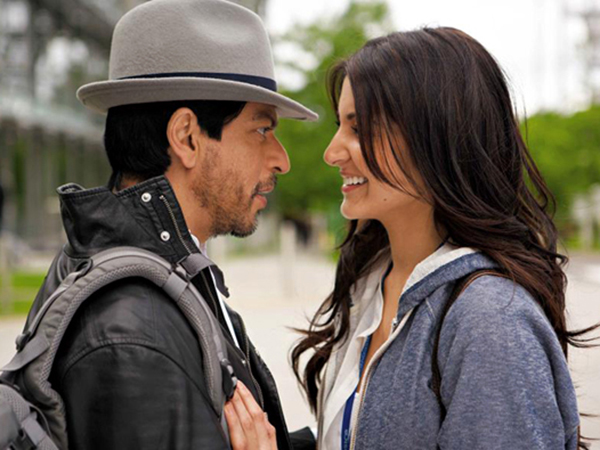 Shah Rukh Khan and Anushka Sharma are completely enjoying their ongoing shoot in the beautiful city of Prague. Post the pack up, both of them have been sightseeing and visiting some interesting places. As we had reported earlier, both SRK and Anushka have been sharing some amazing pictures and videos through their social handles, which is bound to give many some serious travel goals. Talking about one of them, recently Shah Rukh Khan who apparently plays a Punjabi tourist guide in the movie, was in for a disappointment. Nothing serious, the actor found it sad that he wasn't the first one to enter the gentleman's club and it was no one but his co-star Anushka Sharma who had beat him in it.
Shah Rukh Khan made this moment a part of his Prague Travel diary as he shared a new picture on his Instagram. He captioned it saying, "Thought I will b the first to enter the gentleman's club but guess who beat me to it..???" Looking at the image, it can be seen that SRK has taken a selfie against the mirrored board of The Gentlemen's Club and Anushka's reflection can be seen in the mirror.
Aww! we feel sad for Bollywood's Baadshah Khan but are delighted to see this one more picture of him and Anushka from Prague.
Have a look at it here:
Also Check: Shah Rukh Khan and Anushka Sharma strike a similar pose in Prague city!