Hrithik Roshan calls his 'Bang Bang' co-star Katrina Kaif a 'Mazdoor', here's why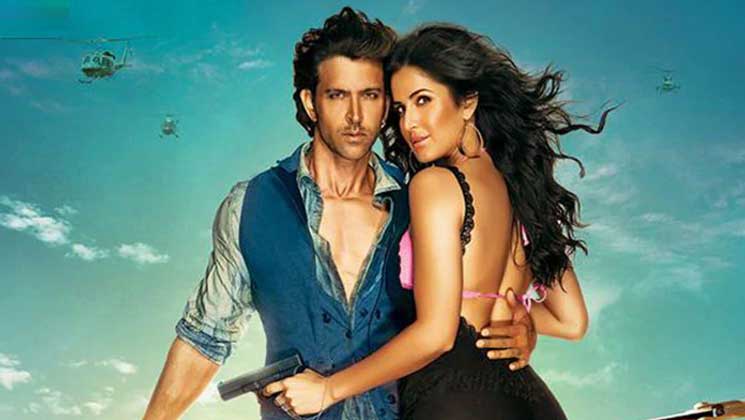 Image Source - Wikipedia
Hrithik Roshan and Katrina Kaif have done some really great movies together like 'Bang Bang' and 'Zindagi Na Milegi Dobara'. The two are a fan favourite on-screen pair. Recently in an interview, Hrithik called Katrina a 'mazdoor' (labourer). Weird isn't it? Read on to know why he said that.
Hrithik was at his candid self at the Hindustan Times Mint Asia Leadership Summit in Singapore. It was there when he called his 'Bang Bang' co-star a labourer.
Hrithik said Katrina puts in a lot of efforts in perfecting her dance moves. When asked who requires more retakes between them, Hrithik via video conference, said, "This is something that I've always told Katrina, which she kind of takes as an insult, but which I mean as an incredibly well-intentioned compliment. I regard Katrina as a 'mazdoor'; she is a labourer, she is a worker. She is one of the best labourers and workers that I've ever come across."
The 'Super 30' actor further explained what he meant to say, "I'm telling you, deep inside Katrina is a 'mazdoor'; she just happens to be beautiful and hot and all of those things. Those are just the decorations, but deep inside, she is a worker. Having said that, she is so super talented, it becomes very easy for her, it becomes very easy for me when I'm working with her." Now that's a great compliment, we hope Katrina agrees with us.
On the work front, after having great success with his recent release 'Super 30', Hrithik is gearing up for his next action film 'War'. In this film, he will be seen alongside Tiger Shroff and Vaani Kapoor.
Also Read: Hrithik Roshan on Teachers' Day: A good guru has the power to transform lives for the better