In pics: Shahid Kapoor wraps up shooting of 'Kabir Singh'; celebrates with Kiara Advani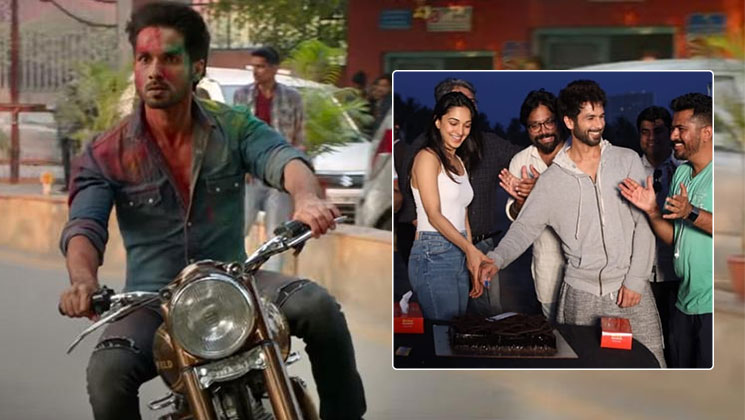 Image Source - Instagram
Shahid Kapoor fans, rejoice! There's cause for celebration as the handsome actor has wrapped up the shooting of 'Kabir Singh' which is a remake of 'Arjun Reddy'. Recently, the makers had released the film's teaser and we have to say that it gave us goosebumps.
Now, the actor has wrapped up the shooting and he celebrated the occasion with a blockbuster party. Take a look at some pictures:
Earlier, Shahid had also shared a picture of himself where he showed his worst side. Take a look at it here:
Speaking about taking up smoking for the role, Shahid said (in an interview with Mumbai Mirror), "I don't endorse smoking at all. However, the role required it, as the protagonist uses it to channel his angst and rage. It wasn't easy, and it came to a point where I smoked almost 20 cigarettes a day. It would take me close to two hours to shower and get rid of the smells before I could return home to my children."
Indeed, Shahid dons both hats – that of an actor and a father – perfectly. We really can't wait to see this film.
For the uninitiated, 'Kabir Singh' is about an alcoholic surgeon who takes the Highway to hell after his love interest (Kiara Advani) gets married to someone else.
For more such updates, you guys stay tuned to Bollywood Bubble.
Also read: Shahid Kapoor is bromancing with Vijay Deverakonda over 'Kabir Singh' teaser