Kangana Ranaut: Girls like Alia Bhatt send me their trailers to promote; But don't reciprocate such favours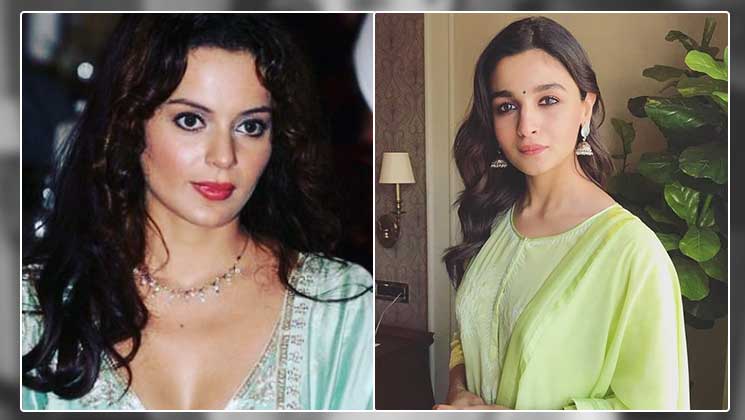 Image Source - Instagram
Bollywood actress Kangana Ranaut is a born rebel, isn't she? The 'Queen' actress doesn't believe in being diplomatic and calls a spade a spade. Kangana's latest film 'Manikarnika: The Queen of Jhansi' has released and it has been tangled in several controversies.
Now, Kangana Ranaut has taken on the industry and she is mincing no words. The actress is miffed that no one from Bollywood ever shows any support for her work. In an interview to PinkVilla, the 'Tanu Weds Manu' actress was clearly hurt by the unfair treatment and said, "In 2014 (after 'Queen's success), I don't think all the accolades were for me, it was for Phantom, who was coming up and there were having screenings after screenings for people of Vikas (Bahl) and Anurag Kashyap. They had a lot of friends, so they used to come. I have always been absolutely ignored."
Kangana further added, "After 'Tanu Weds Manu' also I have had so many trials (exclusive preview shows), they would just not come. But when it comes to them, they call me shamelessly, I even sort of cancel my shoots and make sure I attend them. Now, I have stopped because it's getting too much."
The 'Manikarnika' actress also blasted Alia Bhatt and said, "These girls send me their trailers like Alia sent me the trailer of 'Raazi' and said, 'Please watch it'. For me, it was not a Karan Johar film or Alia film, for me, it was a film on Sehmat Khan, the girl who has given her everything to the country."
The actress also said that she spoke to Alia and Meghna Gulzar 'for half-an-hour' after she watched 'Raazi' but when it was their turn to support her, "there was no response from anyone."
The three-time national-award winning actress is clearly hurt by the indifferent and partial attitude of the industry. For the record, 'Manikarnika' is doing quite well at the box-office and has done business worth Rs 75 crore.
Also Read: Kangana Ranaut slams Sonu Sood for maligning 'Manikarnika: The Queen of Jhansi'