Karan Johar does it again, takes a dig at Kangana Ranaut over nepotism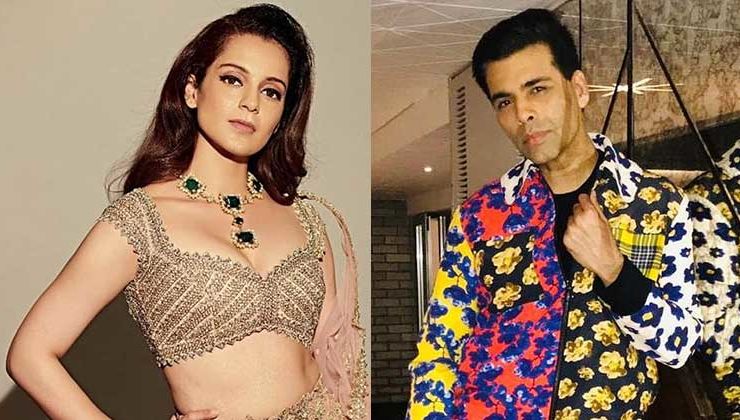 Image Source - Instagram
Ever since Kangana Ranaut accused Karan Johar of being the flag-bearer of nepotism on his show 'Koffee With Karan', there has been a cold war between the actress and the filmmaker. While Kangana never leaves any chance to bash the privileged section of stars in Bollywood, KJo too keeps taking a jibe at her whenever possible.
At the recently held YouTube fan fest, during an interaction with YouTuber Bhuvan Bam, KJo was asked about his love for the term 'nepotism'. He replied, "I don't love this subject, somebody else does. Ab hum bolega toh bologe ke bolta hai. Toh I have left it to that person to do all the talking and I will continue to do my job."
By saying that, Karan clearly took a dig at Kangana. In the past as well, the filmmaker-actor has spoken about Kangana using the woman card and always playing a victim. Kangana has also openly said that she won't be sparing anyone who is ganging up on her. It looks like the cold-war between these two is never going to end anytime soon.
Interestingly, just a day back, we came across reports of Karan launching Shah Rukh's son Aryan Khan as an assistant director with his directorial 'Takht'. So this nepotism debate too is going to be a never-ending one. What do you guys think? Do let us know your views.
Also Read: Is Karan Johar's 'Kalank' inspired by the novel 'What the Body Remembers'?