LEAKED: Radhika Apte's steamy scene with 'Slumdog Millionaire's Dev Patel is breaking the internet
Image Source - Instagram
Radhika Apte is one of the very few actresses in Bollywood who has never shied away from going nude on screen. Her films, as and when needed, have the occasional bold and steamy scene. Whether it was 'Badlapur' or 'Parched', she has always given her best to make the scenes look as authentic as possible. However, with such great appreciation comes some brickbats as well. The actress' latest steamy sex scene with 'Slumdog Millionaire' star Dev Patel, has gotten leaked from their latest film, 'The Wedding Guest'. To add to it, the clip is going viral all over social media.
The film has received immense appreciation from critics at global film festivals. It was released theatrically in the US and UK on March 1 but it has still not got a release date officially in India. With this scene getting leaked on social media, it will surely hamper the prospects of the movie getting a theatrical release in India. After all, this is supposed to be Radhika Apte's Hollywood debut.
While we don't want to spread the leaked video much more than it already has, we can give you some screenshots from the video. Check them out right here:
Image Source - Instagram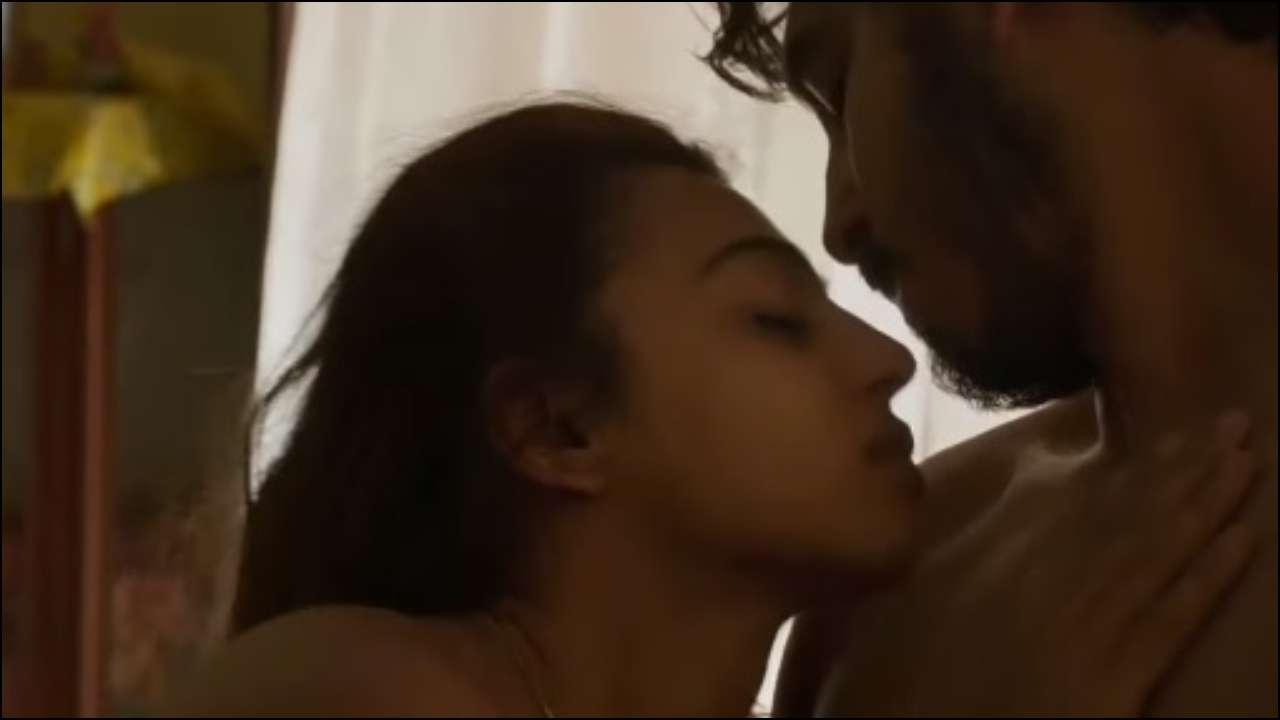 Image Source - Instagram
Image Source - Instagram
Image Source - Instagram
This isn't the first time such a scene of Radhika Apte has gotten social media abuzz. When 'Parched' was on the anvil, a sex scene of Radhika and Adil Hussain made its way to social media and became the talk of the town for the weeks to come. Even today, when you search for 'Badlapur' on YouTube, one of the initial searches is of Radhika Apte's bold scene from the movie.
Talking about bold scenes, Radhika had once told in an IANS interview, "I have been brought up watching world cinema and I have travelled a lot so I am very comfortable with my body. I have seen people performing nude on stage in India and abroad."
Also Read: THIS is Radhika Apte's secret for her unconventional and successful career run