Mouni Roy lashes out at those selling fake COVID-19 medicines; says, 'Terrified & hope this is stopped IMMEDIATELY'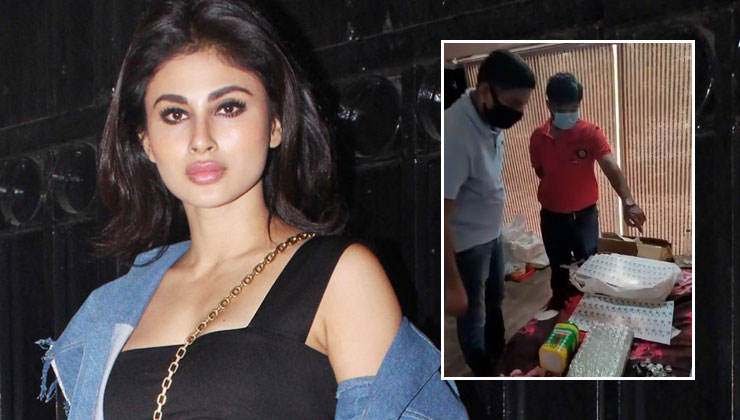 Image Source - Instagram
While the whole nation is struggling to rise above the second wave of Covid-19 there are some nasty people who think this is the time to take advantage of the situation and they have begun to sell fake Covid medication. This racket has been exposed in most places and has left everyone disgusted. Mouni Roy took to her social media account recently and shared picture and videos of the fake medicines that were made in huge quantities. The Made In China actress called the scamsters 'scum' who mixed salt and glucose and were selling each unit for Rs 5000.
Mouni took to her Instagram account and sharing pictures and videos, she wrote, "HEINOUS!!! At loss for words for how utterly livid and shaken I am at this discovery. Shame of the highest, most reprehensible order. We can all collectively agree that many measures were not taken in preventing the spread of the deadly second strain. A unanimous understanding, yes. Investigations will be underway. This is intentional, premeditated evil unleashed on countless vulnerable people. Instead of a life saving medication, these scum mixed salt and glucose and selling the doses for 5000/- a piece," 
She further wrote, "Hands helplessly extended in one last ditch effort of hope…only to be lied to. Let us ride together and condemn this demonic act. Let us demand the full weight of the legal system to come down with such earth slamming Force, that no one ever thinks of perpetrating such disgusting acts ever again. Terrified & hope this is stopped IMMEDIATELY 🙏(sic)"
View this post on Instagram
The Gujrat police is said to have busted a fake covid medicine scam on Saturday. They arrested seven people from three cities including Morbi, Ahmedabad and Surat.
Stay tuned to this space for more updates.
Also Read: Farhan Akhtar bashes those selling fake Covid-19 medication; says, "You have to be a special kind of monster"