Radhika Apte: Was offered several sex comedies after I stripped in 'Badlapur'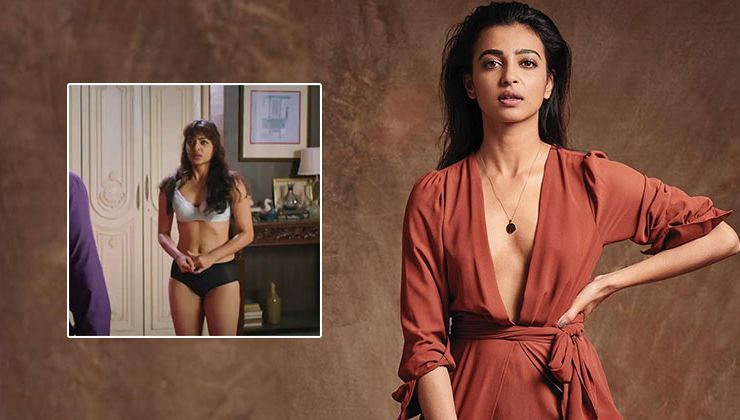 Image Source - Instagram/YouTube
There is no doubt that Radhika Apte is a power-house performer and one of the best actress we have in Bollywood. She is also one of those actresses who believes in sharing her thoughts irrespective of the fact whether they align with the opinions of the majority. The actress at a recent event opened up about how she was tagged as a 'seductress' after she stripped in 'Badlapur'.
At the We The Women event, Radhika revealed that she was flooded with offers to star in sex-comedies after she had stripped in one of the scenes in Sriram Raghavan's 'Badlapur'. Apte also spoke about how she will never take up any role if she didn't agree with the perspective of the filmmaker.
Talking about why she was offered several sex comedies, Radhika shared, "You'd be surprised, I was offered one when I did 'Badlapur' where I stripped because this man wants to rape and kill me but because of that I started getting sex comedies. Because I stripped and I had done a short film, Ahalya, they said 'you are constantly playing the role of a seductress.' I said can you tell me where? They said Ahalya, Badlapur. I said there is a huge problem. I would not do any of those things." 
Radhika also shared how she keeps her self-respect intact by rejecting films(which she doesn't like) and standing up of herself. "I have learnt in my life that saying no and standing up for myself constantly has gotten me nowhere. I have learnt to have different rules – say no to certain things, suck it up a little bit and then reach a place and say no and make a bigger impact. I am trying to do that. When I was a nobody and I came here, I couldn't do anything. Today, I am working for a very big production company, and I put my foot down, saying till you pay me as much as the (other) actors are getting paid I am not doing it. And I got that money," she concluded. 
Also Read: Radhika Apte opens up on her first-ever nomination for International Emmy Awards