Coronavirus Outbreak: Shah Rukh Khan urges everyone to take precautionary measures and stay safe – watch video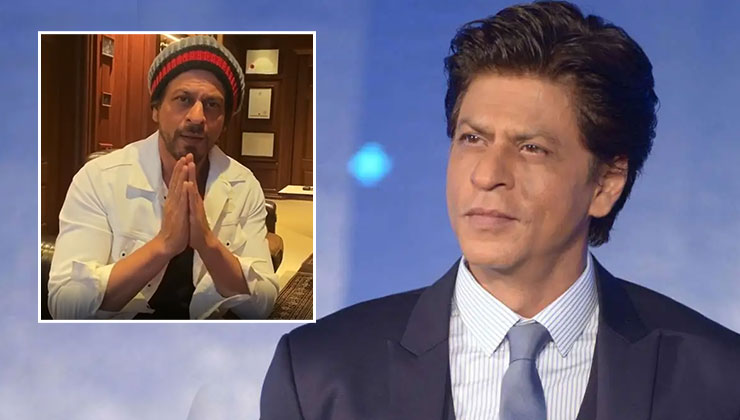 Image Source - Instagram
The outbreak of Coronavirus has raised all the warning signs in the entire world. Bollywood celebrities are doing their bit by spreading as much awareness as possible through their social media accounts. Recently, after the entire Bollywood came together for a video to create awareness regarding the spread of Coronavirus, Shah Rukh Khan released a separate video to urge fans to stay indoors and follow all the precautionary measures.
SRK took to his Instagram handle to share a video message, where he is seen explaining to his fans that they should be co-operating with the officials who are putting their lives at risk for them.
The actor can be heard saying, "Around the world, coronavirus has created havoc. At this difficult moment, if all of us cooperate, we can stop this danger from doing more harm, it will have turn its back on us and leave." He added, "Without bothering about their health, authorities and doctors at airports are checking every traveller. They are all doing their duty. We have just learn to cooperate with them."
His posts' caption read, "We must all do our bit and support the officials doing so much for us. #WarAgainstVirus @my_bmc(sic)"
He posted yet another video, making his viewers aware of the gravity of the current situation. The actor urged everyone to come together to fight this virus. "Let's get together and fight this #WarAgainstVirus. @cmomaharashtra_ @adityathackeray(sic)," he wrote.
The deadly Coronavirus is spreading like a wildfire, which started off infecting people from Wuhan (China) and now it's all across the globe. More than 200 positive cases have been registered in India so far. And five deaths have been reported.
Bollywood singer Kanika Kapoor too has tested positive for Covid-19. She had recently returned from London.
Also Read: Fire breaks out in house diagonally opposite to Shah Rukh Khan's Mannat; one lady dead