Did Sonam Kapoor just blame herself for India losing at the Cricket World Cup this year?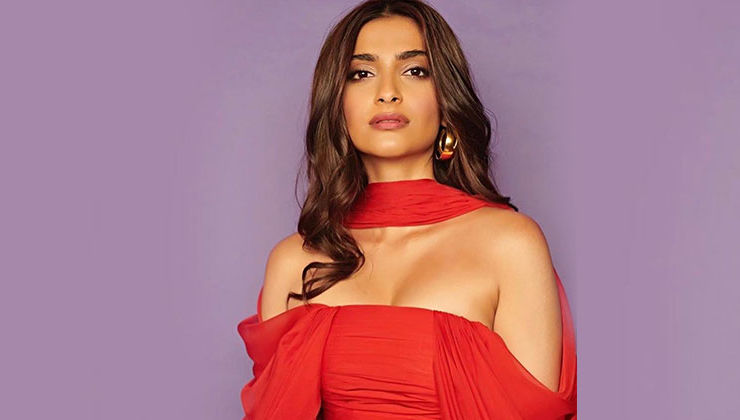 Image Source - Instagram
Sonam Kapoor and Dulquer Salmaan starrer 'The Zoya Factor' is keeping its fans on their toes as it is one of the most anticipated movies of the year. The movie revolves around Zoya – Sonam's character – who is the lucky charm for the country's nation cricket team. Recently at the trailer launch, Sonam opened up about blaming herself for the real Indian cricket team losing at the world cup semi-final.
Relating the plot line of the movie to her life, Sonam spoke to the media at the trailer launch today, saying that the meaning of her name actually is 'lucky'. Anil Kapoor also considers her very lucky. She recalled that during the cricket World Cup this year, Anil had called her up, asking her to come down and attend the semi-final match. But Sonam could not attend the match as she had to go for a doctor's appointment. So she jokingly hinted that maybe she is to be blame for the countries loss.
Well Sonam, you aren't. The team played brilliantly, and so did the other team (New Zealand). It's just that they had a better day than us, nothing on your part Sonam!
Talking about the film, 'The Zoya Factor' is about a Rajput girl named Zoya Singh Solanki. She meets the Indian Cricket Team through her job as an executive in an advertising agency. Finally, she ends up becoming a lucky charm for the Indian team in the 2010 Cricket World Cup.
Check out the video below:
Check out the trailer of the movie below:
At the trailer launch event, astrologers also accompanied the lead pair – Sonam Kapoor and Dulquer Salmaan. 'The Zoya Factor' has been directed by Abhishek Sharma and is slated to release on September 20. It will clash at the ticket windows with Sanjay Dutt's guns and gore political drama, 'Prassthanam'.
Also Read: Sonam Kapoor: Ayushmann, Dulquer, Dhanush and Rajkummar don't care about female roles being more prominent