Varun Dhawan and Alia Bhatt talk about having a crush on each other and their reaction will SHOCK you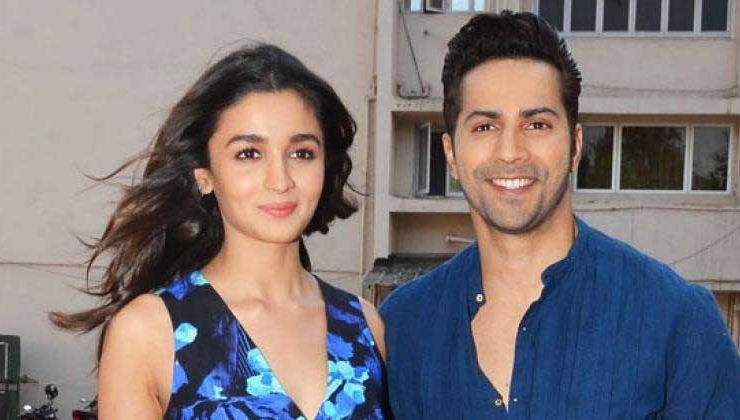 Image Source - deccanchronicle.com
Bollywood's next-gen actors Varun Dhawan and Alia Bhatt share a lot of similarities. The duo made their debut in the same film i.e. 'Student Of The Year' in 2012. And after that, both haven't looked back and are once again coming together in Karan Johar's 'Kalank'. Varun and Alia are both busy promoting the film and during an interview, they were asked if they ever had a crush on each other.
Varun Dhawan and Alia Bhatt appeared on Sidharth Kannan's radio show on 'Ishq FM'. He decided to ask them if they've ever had a crush on each other. Basically, he spoke on behalf of all their fans who want to know about Alia and Varun's relationship. The two promising stars then decided to indulge in a little bit of banter of sorts.
The 'Badlapur' actor looked at Alia and said he would want her to go first and also asked Aditya Roy Kapur, who was also there on the show, to play the chords on the guitar and set the mood. Alia couldn't stop smiling and said, "There's no need to talk about who all we had a crush on in life. List bahut lambi hai, at least meri toh bahut lambi hai."
Varun then interrupted and said, "Meri nahi hai lambi. I think it's a friendship. When you are very fond of someone, I think there's a lot of care and there's a lot of respect." Alia was surprised with Varun saying, "I think it's a friendship". She corrected him saying, "You think it's a friendship? Say it is a friendship na. I think it's a friendship means what?"
The dynamic duo i.e. Varun and Alia agreed that they share a very deep bond as friends. Aditya Roy Kapur, in the end, summed up the situation by saying it is 'Ishq complicated'.
Aditya Roy Kapur is a dear friend of Alia and Varun.
For the record, Varun Dhawan is all set to marry his girlfriend Natasha Dalal later this year. And Alia Bhatt is in a relationship with Ranbir Kapoor.
Coming back to 'Kalank', the film features an ensemble cast and will release on April 17.
Also Read: 'Kalank': Varun Dhawan invites you to see the grandeur of Abhishek Varman's sets